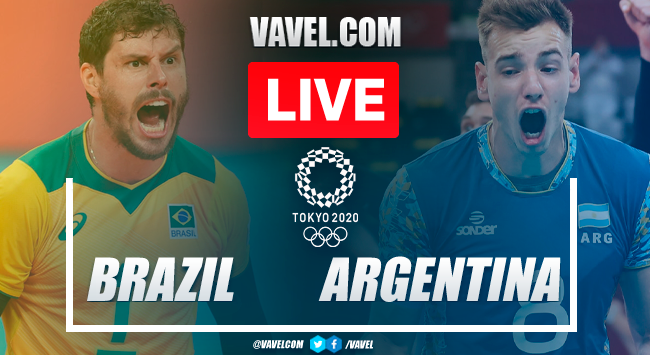 Thank you for following the broadcast on VAVEL.COM
Highlights
Argentina takes the bronze
End | 5 - Set
5 | Set
5 | Set
5 | Set
End | 4 - Set
4 | Set
4 | Set
4 | Set
4 | Set
End | 3 - Set
3 | Set
3 | Set
3 | Set
End | 2 - Set
2 | Set
2 | Set
2 | Set
End | 1 - Set
1 | Set
1 | Set
1 | Set
1 | Set
The game begins!
Tune in here Brazil vs Argentina Live Score
How to watch Brazil vs Argentina Live Stream on TV and Online?
This way up Argentina
How Brazil arrives
Brazil and Argentina meet again
How did Argentina advance this far?
How did Brazil reach this round?
Volleyball at the Tokyo Olympic Games to conclude
Welcome to VAVEL.com's LIVE coverage of the Men's Volleyball Bronze Medal at the Tokyo 2020 Olympic Games: Brazil vs Argentina!