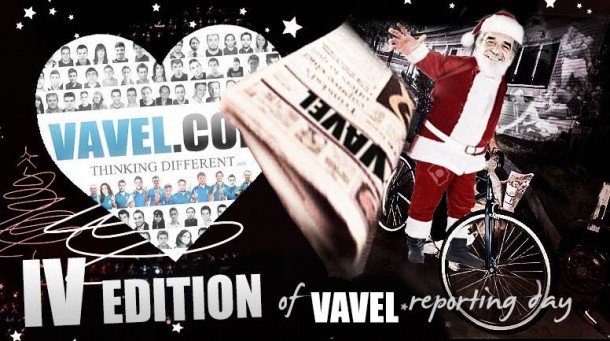 Christmas is coming, and VAVEL dedicates this one day to the serenity of reading well-told stories and journalistic pieces with depth beyond the facts. These stories are based on the people that every day, either in the present or in the past, have their achievements lauded. Writers of VAVEL today, those who understand the art of writing as something more than a simple news article and recap, open their own world in the form of reporting
VAVEL.com writers always seek to go a step beyond the mere requirements. We do not want to simply describe the action; we want the living details. We do not merely capture the data; we understand, analyze, and evaluate them. We do not want to simply relay the words of managers, players, coaches; we try to understand, explain, and discuss them.
"A writer is a world locked in a man."
For this reason, the writer has always found VAVEL a place of solace because the interest of a restless mind has to go much further. It must be insatiable and not fear arguments so often lacking in hyperbole and sensationalism.
In the crazy world of today, where a great deed often immediately loses out to other news feats, often unfairly, in VAVEL.com we stop today for a day entirely devoted to pause, to understanding, to the delight of the senses. The facts and feats described herein deserve special attention, which must be given this title: 'The VAVEL Reporting Day'.
Interact with us. Over 80 works of art in writing line the home page as we speak.
VAVEL includes football, basketball, collegiate sports, baseball, hockey music, politics, society, literature, rugby, players, coaches, and more. Everything has a place today, as always, on the cover of VAVEL.com. This is our special Christmas present for those who demand something more -- information plus depth.
If you would like try out your skills for the growing revolution that is VAVEL USA, contact us at [email protected]. VAVEL will continue to defend journalism integrity for years to come.