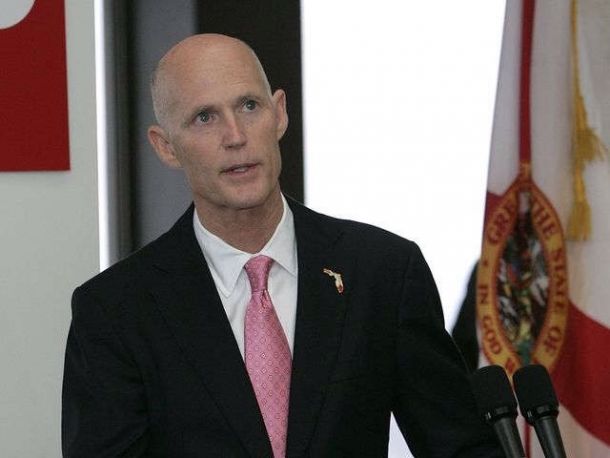 The 2014 Election came down to the very end. As projected, this one was to be a good one. Florida, the swing state, made an impact on who controls the senate between the Republicans or the Democrats. The Governor's race was a very interesting race. Both candidates had experience at being a governor. The Attorney General race featured a female as a candidate. As for Amendments, the medical marijuana, Amendment 2 was the hot topic. The House of Representatives would feature some being up for re-election. Those reps were mostly Republican.
The 2014 Governor's race came down to be a very close one. The two main candidates were the Governor Rick Scott, a Republican and Charlie Crist, Democrat. Crist was the former Florida Governor that was running. Interestingly enough, Crist was a republican who turned to be a Democrat to run against Scott. In the end, Scott would remain the Governor. The votes came down to a 48% for Scott and 47% for Crist. Crist decided not to go for a recount of the votes. At the end of the early voting, Scott had a narrow lead. Two of the main talking points for Scott is that he is against medical marijuana and is against abortion.
The Attorney General for Florida had a female running as one of the Candidates. Republican Pam Bondi was elected for a second term. Her opponent was Democrat George Sheldon. Bondi had a large lead by the end of the night and continued on to win. Former Florida Governor Jeb Bush was there supporting Bondi. Bondi and Scott have a close relationship both being Republican. Bondi's main points are she's against the Affordable Health Care Act, and against same-sex marriages.
The Amendment race was close too. There were three Amendments and only one of them passed. The one that had the talk of the night was Amendment 2. This one was on medical marijuana. This Amendment stalled at 57% and therefore was rejected. Amendment 1, however, did pass. It recieved 75% of the votes. This Amendment is going to help with the Florida conservation. Approximately $1 billion a year will go to this fund through real estate taxes. Amendment 3 did not pass either. Amendment 3 was a Governor can have a judge take over even if no one is there.
Finally, the House of Representatives had the Republicans taking the majority. Republicans targeted seven sitting lawmakers: Rep. Karen Castor Dentel of Maitland; Rep. Michael Clelland of Lake Mary; Rep. Mark Danish of Tampa; Rep. Dwight Dudley of St. Petersburg; Rep. José Javier Rodríguez of Miami; Rep. Linda Stewart of Orlando; Rep. Carl Zimmermann of Palm Harbor. Finally, Richard Nugent, Republican, got reelected for his third term. He's part of the Republican Incumbents along with Dennis Ross, David Jolly. David Jolly has the spot that Bill Young had. Bill Young had passed away.