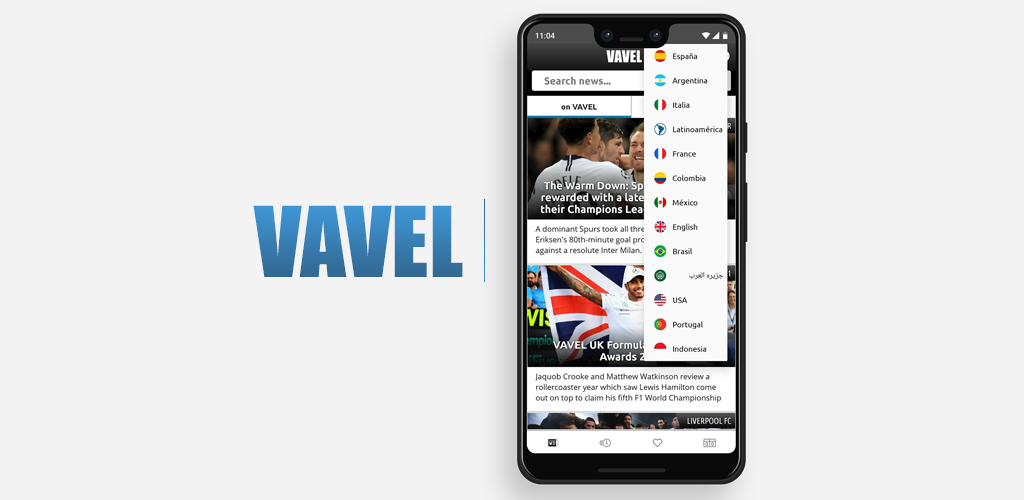 VAVEL launches its mobile for Android.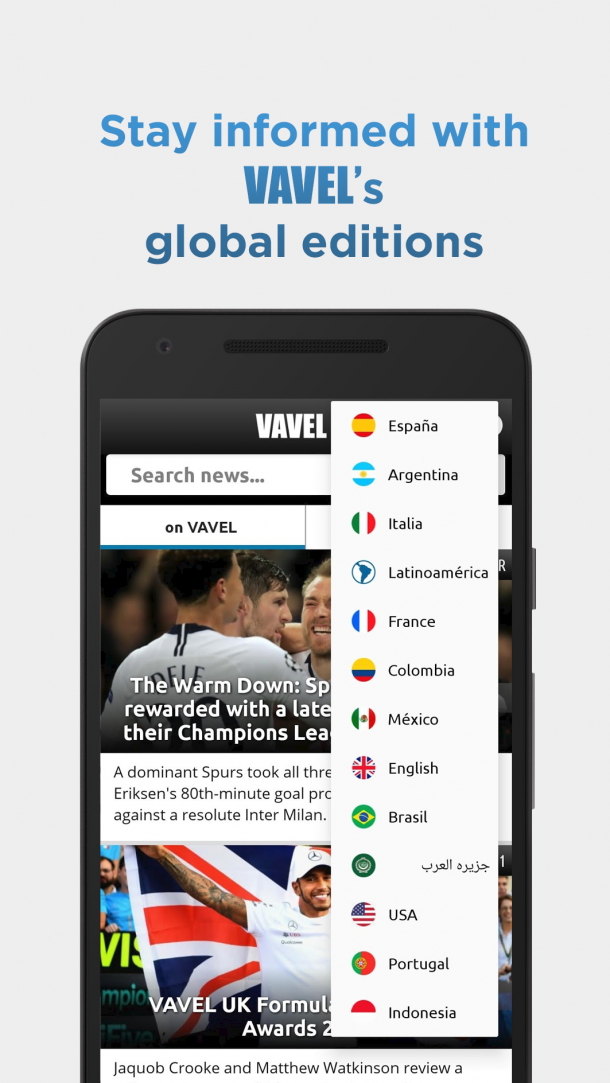 Stay connected to the sports world from anywhere and on any device.
Our new Search Engine, powered by its own algorithm, allows you to both digest your favorite VAVEL reads and enjoy other global media content. Available in more than 10 languages!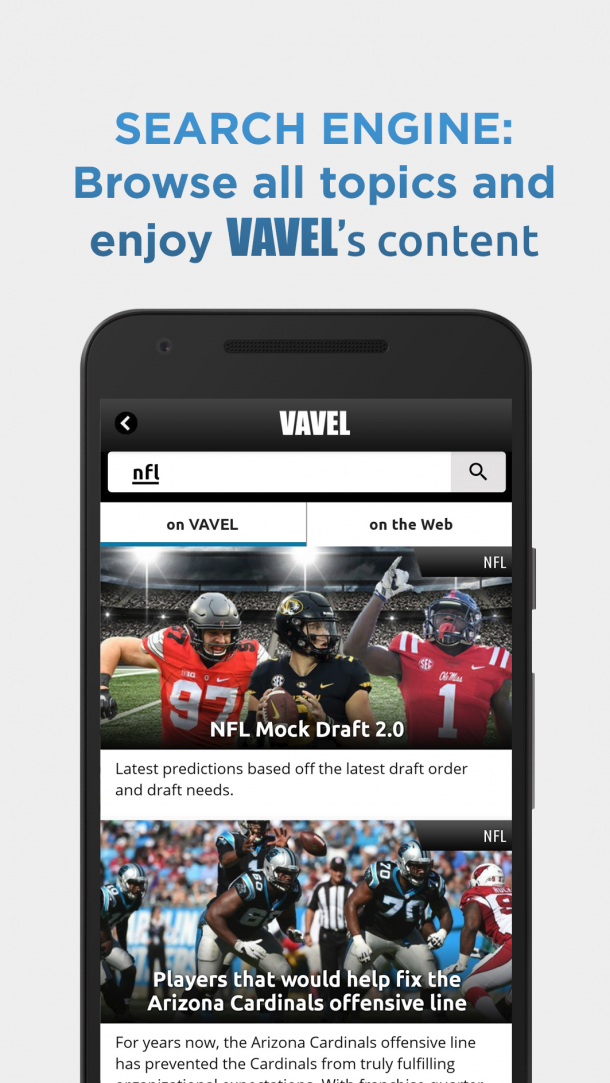 In addition to it, you will can customize your news in the carousels' format, choosing content from VAVEL or the rest of the Web, so you can always be informed.