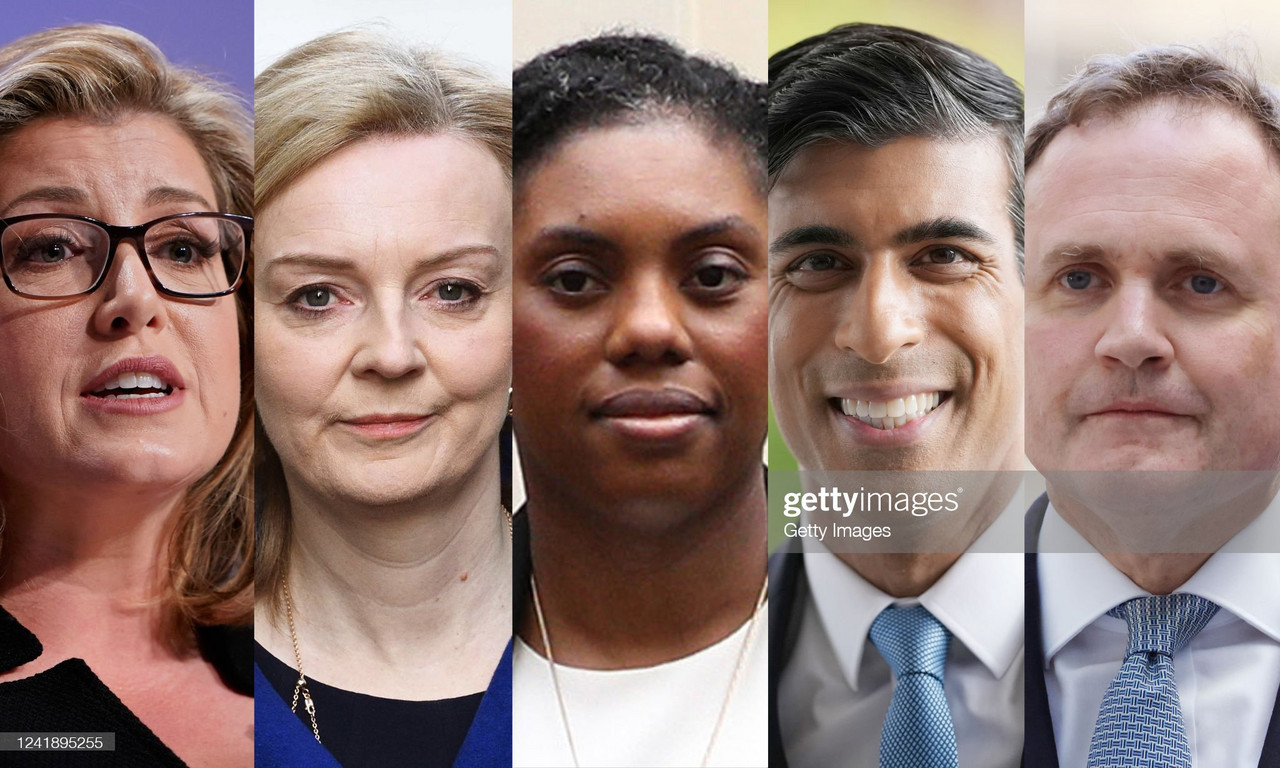 The battle to be the best – or least worst – applicant for the vacant Prime Ministerial hot-seat is well under way. In a couple of months, Britain will have a new leader and a Government in decline will have the chance to rectify its battered image.
Rishi Sunak and Liz Truss are both recognisable presences in the public eye but that does not mean they are viable options to replace Boris Johnson, who recently resigned from his post.
Sunak went from being the bright light of the Government's pandemic response to a figure embroiled in fiscal controversies. It is common knowledge that the former Chancellor has been using tax loopholes to ensure that he and his wife could avoid paying their fair share.
He also has half of Conservative MPs baying for his blood as many felt that he was plotting against Johnson for a long period of time. This, coupled with his excessive spending during the pandemic, has created a huge wall of opposition from within his own ranks. Divided parties never fare well when it comes to the crunch.
Truss also managed to navigate around the major scandals of the Johnson era – such as Partygate – but she appears to be a bit of a walking meme. Like current United States President Joe Biden, she gives the impression that not everything is quite switched on as it should be, with bizarre rants about cheese and robotic drones being scared of barking dogs!
Fresh faces
Penny Mordaunt, Kemi Badenoch and Tom Tugendhat all offer the Tories a higher ceiling in the next General Election, however, not one of them has a guarantee of success.
Mordaunt seems like the best of the bunch. She is somebody who tackles questions head on and seems to want to move the party away from culture wars. She is a Brexiteer and seems driven to actually make it work in the long run. Nonetheless, her flip-flopping on trans-right has raised a flag due to her party's insistence on being anti-woke.
Despite being a member of the BAME community, Badenoch leads a very Right-wing cultural viewpoint and she seems the most capable candidate for delivering on that anti-woke agenda. Her no-nonsense approach to questions has won her plaudits from commentators but being the leader of the culture-war is not necessarily what this country really needs.
Tugendhat has a strong background in the army and he talks a good game. One thing that goes massively against him is that he voted Remain in 2016 before continually backing Theresa May's unpopular withdrawal agreement. Despite being praised for his ability to communicate, he looks set to fall short.
If the Conservatives go for a familiar face then they are almost doomed to fail at the next election because both candidates are riddled with flaws.
On the other hand, a fresh face should have at least two years to build their personality and brand of politics. It might not be enough, given Johnson's damage to the party in the past couple of years, but it is surely a risk worth taking.
It is less about there being an outstanding candidate and more about the lack of appeal from the two most well known names on display.
Mordaunt seems like she could cause the biggest threat to a future Labour government, appearing to be the least risky of the three wildcard options. But the true lack of an outstanding candidate shows just how far we are from the David Cameron era – where many gave the impression of being statesmanlike and capable.