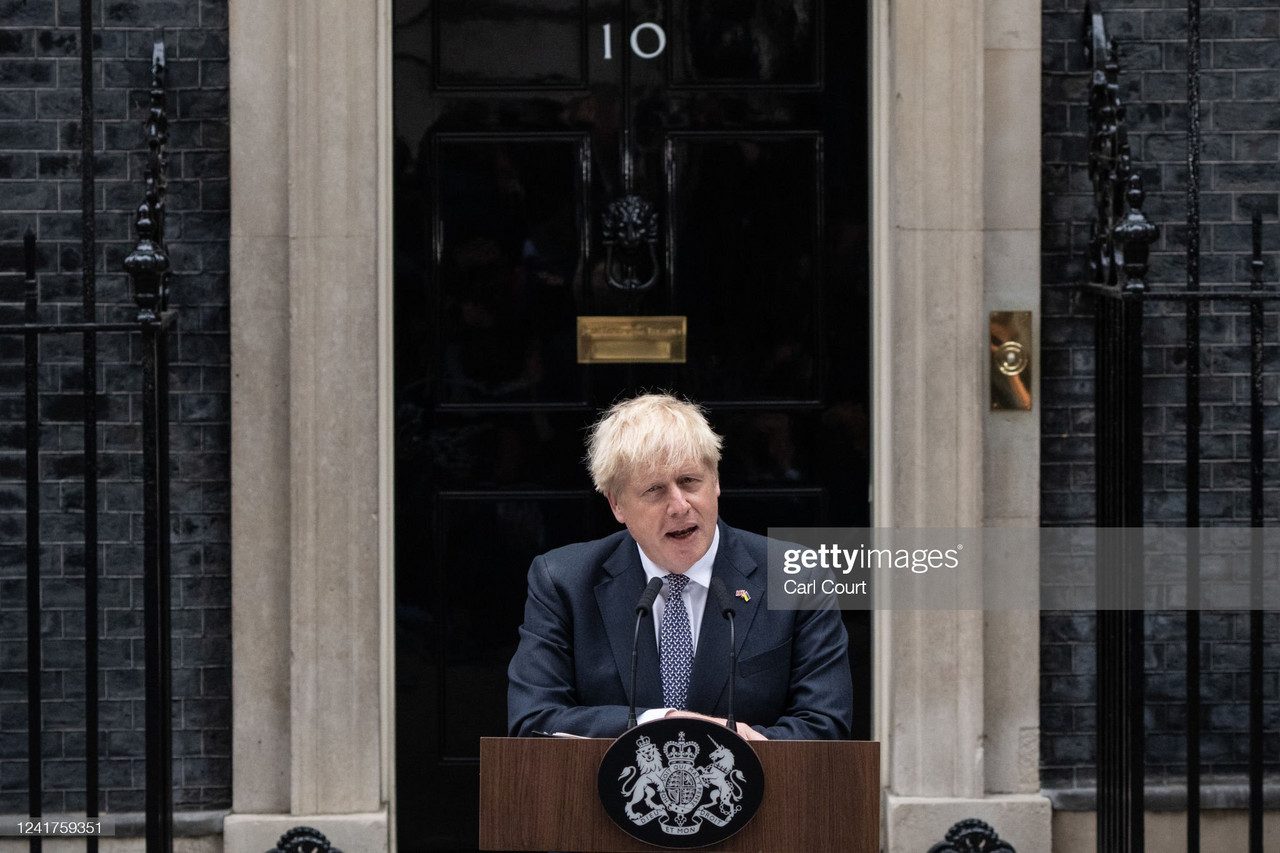 Boris Johnson had been captaining the Titanic since the back end of 2021. Captaining is probably a touch generous! The former Etonian had morphed into "Prime Boris" mode for the majority of this calendar year – echoing back to his days on Have I Got News For You – and that "drunk uncle" persona is the last thing a nation needs in a time of crisis. His resignation became an inevitability.
It seems crazy to think that, less than three years ago, the former Mayor of London led the Conservatives to a landslide majority of 80 seats – annihilating the socialist movement in Jeremy Corbyn's Labour Party.
At the time, much of the nation rejoiced. This was the man to deliver Brexit and, as Tom Harwood tweeted at the time, inject some fun and personality back into politics. Turn the clocks forward to the present and much of that optimism his voters once had has been quashed.
However, despite the general consensus that he had to go, the 58-year-old still had a strong arm of support. Was his short reign in power a complete disaster or can it be argued that he delivered strongly in certain areas of interest?
Brexit
Did Johnson get Brexit done? Well, yes!
Under his stewardship, Britain took a huge financial hit by leaving the European Single Market. Priti Patel then removed Britain from the Freedom of Movement scheme, stopping the seamless transition of European migrants on to British shores while simultaneously making it more difficult for Brits to travel or work in another European country.
When you strip it back, the logic behind Brexit makes little sense. The energy that drove its movement was patriotism and a desire for economic redistribution. Unfortunately, that powerful wave of emotion was never really backed up with the facts and statistics of relevant economic experts. It was all style and no substance.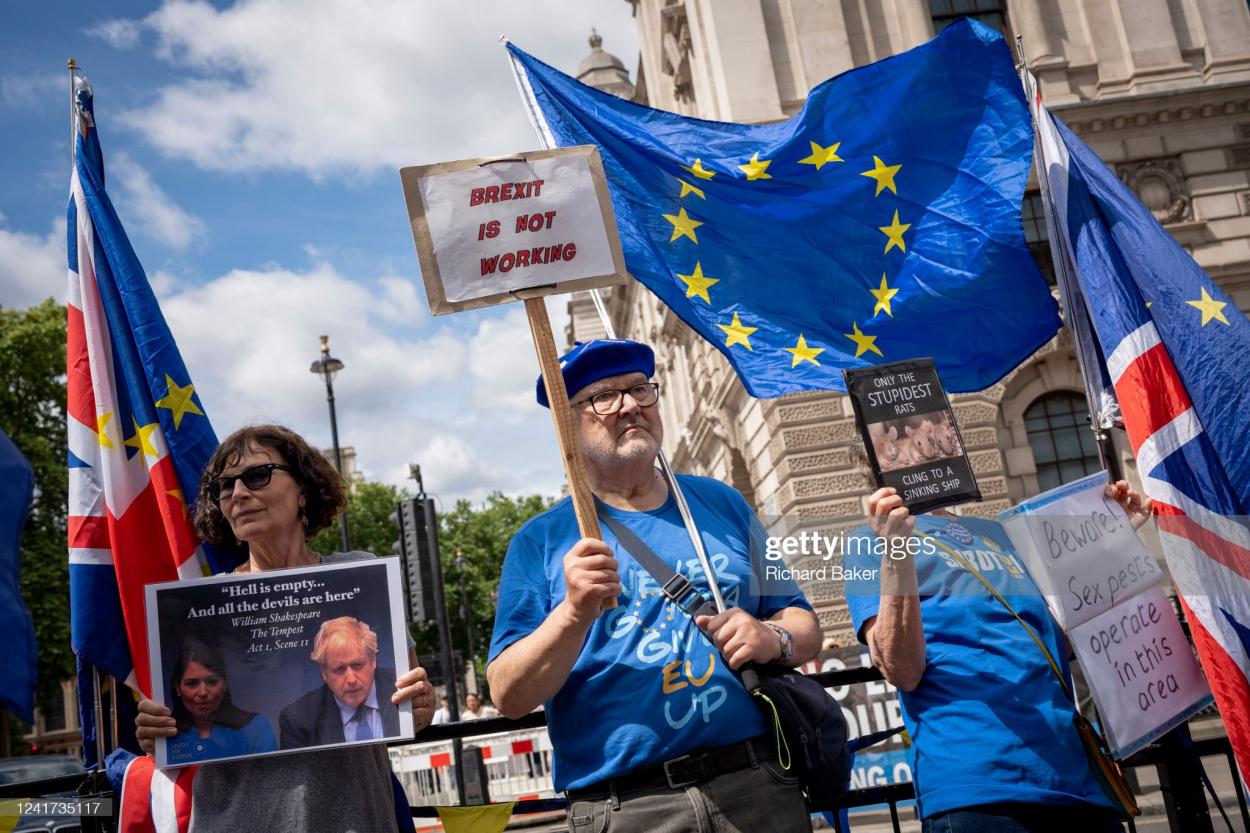 Essentially, the Conservatives had to sell a pipe dream by putting lipstick on the pig. Only Johnson could do that. He has always had a reputation for bending the truth and bouncing into fortune so he was the magic-man who the Tories needed to deliver the undeliverable. His Brexit deal had many problems – not least the issues with Northern Ireland – but almost any withdrawal agreement would have come across similar spikes.
Theoretically, a successful Brexit could be achieved over time if there is a truly dedicated team behind it. Nonetheless, Brexit feels like having a choice between taking the train from London to Scotland or crawling the same distance – and then choosing the latter! Why would you?
Independence and freedom sound wonderful in principle but they need to be backed up with an unwavering work-ethic. The current cabinet, inspired in the name of Brexit, seem to prefer slogans and chest pumping to tackling the mountainous set of tasks that come with trying to make a success of this situation. Plans to cut 90,000 workers from the Civil Service seems like lunacy when Britain's workload probably just multiplied by ten…but there you go!
Nonetheless, Johnson did get Brexit done when he completed Article 50 and it will probably be seen as his greatest achievement in office by his backers. The next step will be to actually make Brexit work; that sounds like a good political slogan for somebody to take ownership of!
Covid-19 response
People will argue back and forth about the United Kingdom's response to the pandemic but it was not as bad as some people would have you think.
The Prime Minister managed to navigate around the pandemic in a relatively impressive way. Some would argue he took too long to initially put the country into a lockdown. Others would argue he should have never sanctioned a lockdown. In the end, he seemed to tow the line well between saving lives and protecting the economy.
Britain was also the first European nation to come out of restrictions in July 2021. It was another divisive call that angered many but it gave a real bounce to the nation and Johnson deserves credit for that. Sajid Javid, Health Secretary at the time, was keen to paint a brighter future after over a year of doom and gloom and the early lifting of restrictions did just that.
Britons enjoyed a pulsating Euro 2020 (in 2021) as the England National Team reached the final of the prestigious football tournament. Sports fans were also delighted to return to sporting arenas once again after a season of not being able to support their teams in person.
This was only made possible because of an excellent vaccine rollout programme. It was well marketed, efficient and effective. While arguments that claim Britain's independence helped with the rollout were very wide of the mark, one cannot deny that the Government's setup was worthy of acclaim.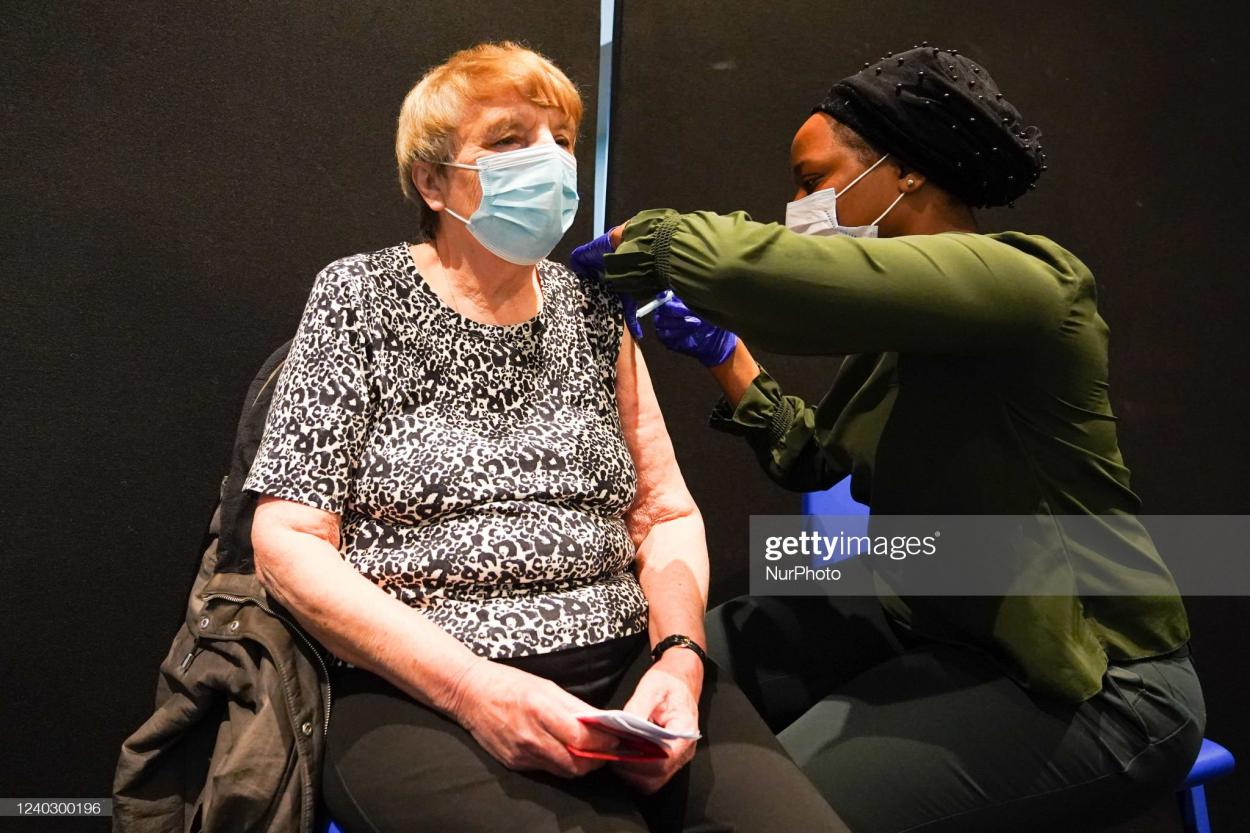 Turning point
If Johnson was the protagonist in a Shakespearian performance – perhaps this is how he envisions his life – then December 2021 would be the moment of peripeteia as the closeted skeletons came into focus, prompting an avalanche of chaos.
Johnson's happy-go-lucky style caught up with him. His magic dust disappeared as everything came full circle. The lies came back to bite.
Partygate scandal after partygate scandal engulfed Number 10 as every scandal under the sun seemed to magnetise towards the "greased piglet", as the Daily Mail called him. Like buses, you don't see one for a long time and then suddenly Johnson saw about 5,000 coming in at light speed – all with his head on a platter.
The electorate knew what they were voting for in 2019 so it seems fair to assume that they would be willing to write off casual lying as a part of his personality. However, while lies in his personal life and career would have been somewhat comical to the average person, bending the truth in the middle of a pandemic to satisfy those around him really struggled to wash.
This was a time when people could not see their loved ones. Many could not be close with family and friends at funerals. Some could not even have funerals. Personal sacrifice was arguably at the highest point since World War II and this was not the time to test the country's patience. To allow regular reckless house parties – or "work-events" – while everybody else remained dormant in their homes was an ill-thought act of serious stupidity.
Unfortunately for Johnson, when he thought he had ridden the wave of negativity with parties, he inevitably bumbled into more trouble through decisions of his own making.
Chris Pincher's recent appointment as the whip – the straw that broke the camel's back – was essentially Johnson trivialising sexual assault allegations. Johnson thought that Pincher's past controversies could simply be brushed under the carpet before a new allegation blew up in his face! The Prime Minister is a man who has lived without true consequence for much of his life so such his mindset here is probably understandable, but equally very worrying!
It is tough to lay the cost of living crisis at Johnson's door but scandal after scandal has prevented him and his government from "getting on with the job", as they often liked to put it. So, while the British public have been wallowing in financial Armageddon, with interest rates soaring past 9%, the Tories have often been left distracted by the footprints of misdemeanour that Johnson has been leaving behind over the past couple of years.
Ukraine
With personal scandals and the cost of living crisis, Johnson was bridged with a sea of criticism from all angles. Enter the Russia-Ukraine conflict.
Britain has been admirably leading the way with its support for the brave Ukrainians in their bloody battle with Russia. The President of Ukraine, Volodymyr Zelenskyy, has been very vocal about that and he has always been quick to thank Johnson for the monetary support that has been given to his country.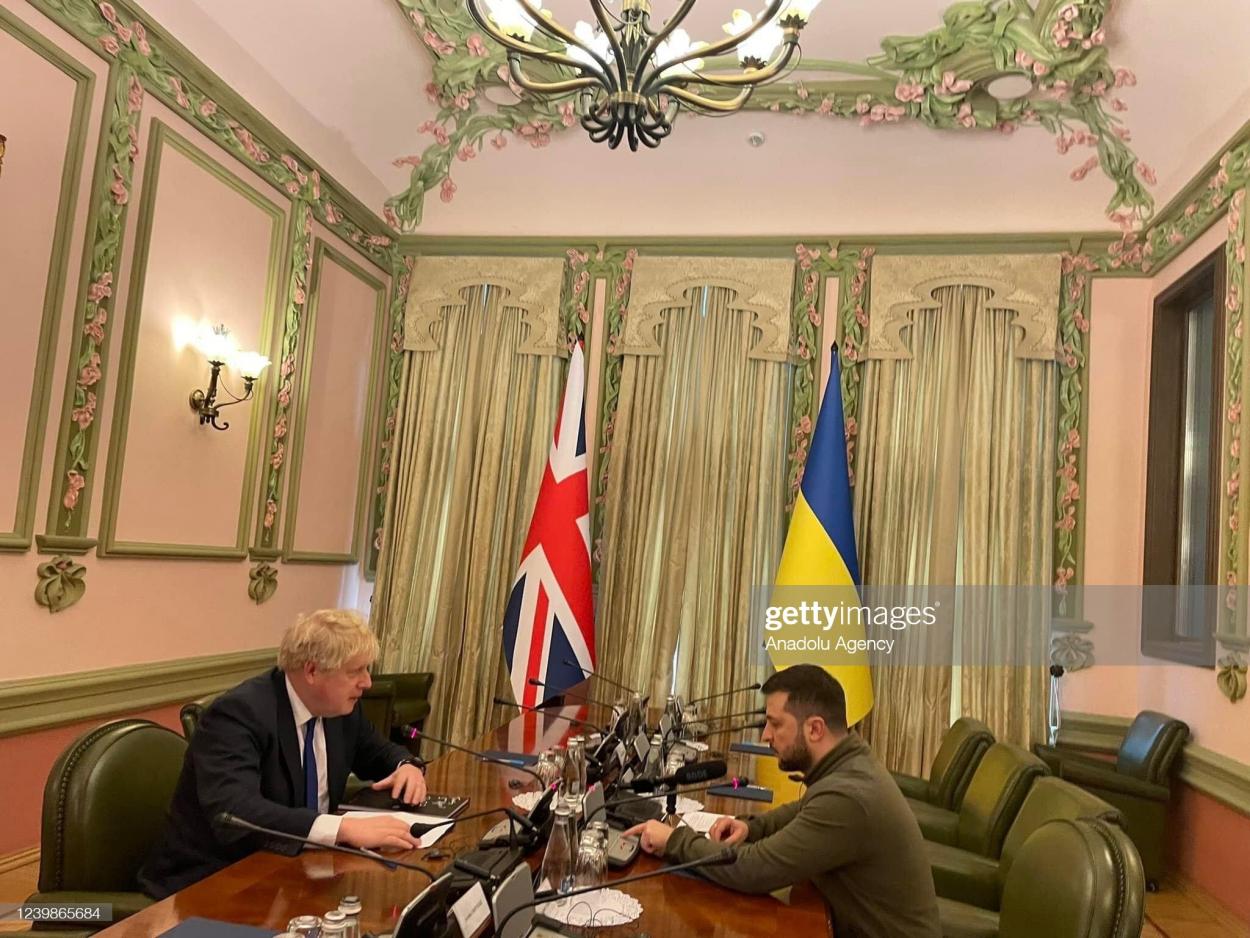 Johnson always saw himself in the image of a Churchillian leader and it is fair to assume that he would have always taken a strong stance in support of the Ukrainians. However, it is tough to separate the fact that he put a big emphasis on offering his services overseas when faced with a multitude of pressing issues in his own country.
In fact, he flew out to meet Zelenskyy for an unscheduled meeting just before he was supposed to meet business leaders across the country for a speech about "Levelling Up". Alas, "Levelling Up" – like the plan for Brexit – seems to be a lot of vague statements without the numbers and the plans to see what is going to unfold. Disappearing acts like the one aforementioned simply back up this smoke and mirrors perception.
Engulfed by the crisis
Johnson might have been riding his wave of charisma into another election if Covid-19 had not happened. Donald Trump was well on course for a second term as President of the United States until the virus pulled his re-election campaign apart. Times like this really show you what a true leader looks like and Johnson, despite maintaining composure to begin with, inevitably buckled quickly in the face of truly demanding challenges.
Like Adam Sandler in the brilliant Uncut Gems, Johnson was a chancer who has won big things during his lifetime. Inevitably, though, diving into risk time after time will reap its consequences – just like it did in Sandler's Netflix movie! You cannot keep rolling the dice in the hope that your number comes up every time – just ask David Cameron!