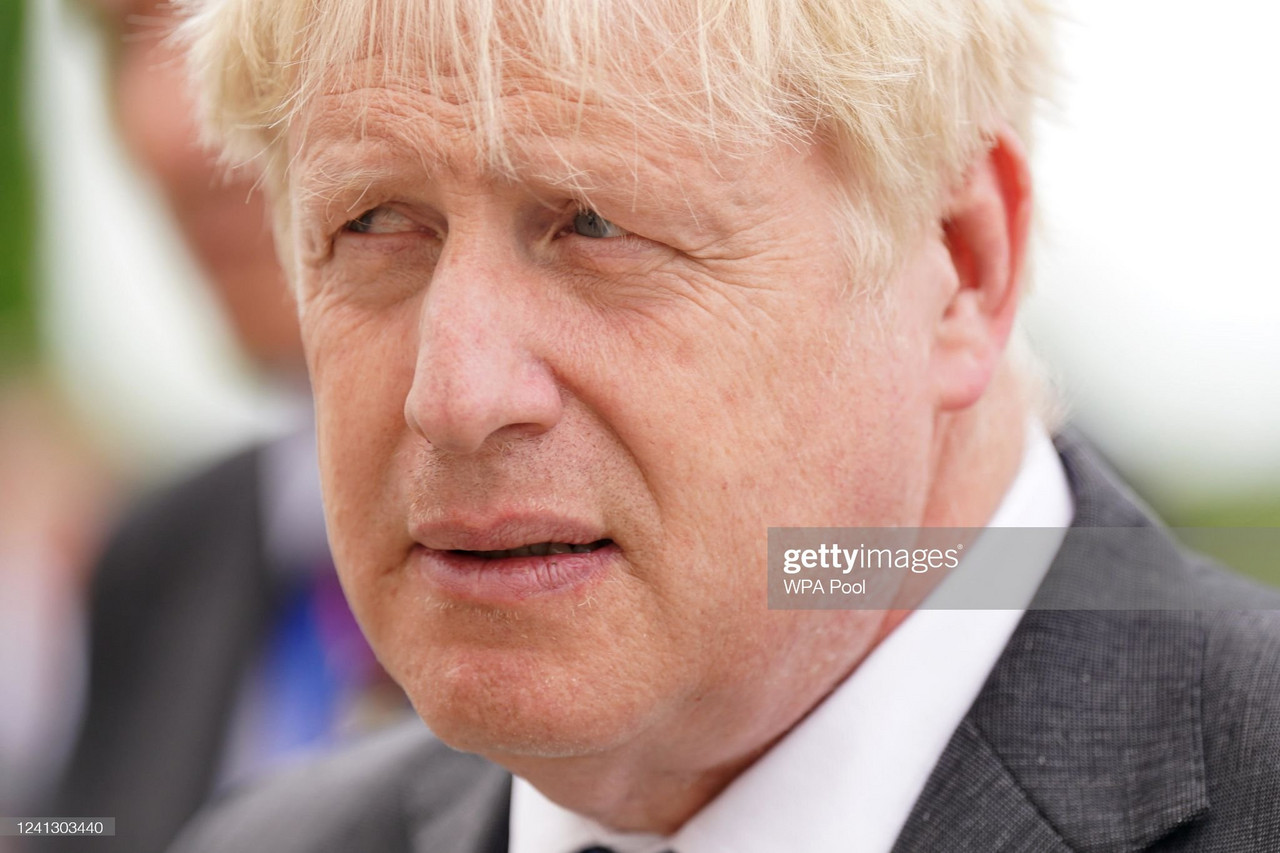 Boris Johnson is like the child with chocolate all around his face, who swears he didn't eat the tasty treat before it was served at the dinner table.
Many consider him to be a national embarrassment and believe the Conservatives should oust him from his Prime Ministerial seat. However, who would want to step into such a crisis and who could turn the sinking blue ship around?
Like him or not, Johnson is a very unique figure. Marital affairs, verbal gaffes, and hair so skew-whiff it could be another entity on its own, the former Etonian is outwardly flawed and big sections of the electorate like that.
In a paradoxical kind of way, he feels very relatable to working-class people who haven't got time for airs and graces – even though he grew up with immense privilege, studying at Eton – the most expensive private school in Britain – and Oxford University!
After all, this is the man who won the 2019 General Election with an enormous majority, resoundingly defeating Jeremy Corbyn and his progressive movement in the process.
David Cameron's government of 2016 were left aghast when Britain voted to leave the European Union. They hadn't prepared for such an outcome. Such a direction threatened to tear apart the Conservative Party but the Conservatives are a resilient bunch. They get hit with adversity but they adapt to that adversity.
Slowly but surely, they morphed into the Brexiteer cabinet. Theresa May was the stepping stone to Boris Johnson. And so followed a group of people who were governed powerfully by patriotism and national pride as opposed to genuine facts and statistics.
Some would argue that a good Brexit deal was impossible to deliver. Perhaps why they needed Johnson to sanction it. It needed somebody to look beyond the grim-looking forecasts from economic experts; Dominic Cummings once said that Johnson didn't even read the information before putting pen-to-paper on his withdrawal agreement – but he did make Brexit happen.
Johnson salvaged the Tories. Brexit threatened to destroy the Party but – in Johnson – they found a man blase enough to walk through the fire without much of a second thought. His motivation? Personal political gain.
That happy-go-lucky demeanour had also battered the Conservatives in opinion polls. They went from a grandstand political majority to a party floundering several points behind Sir Keir Starmer's Labour. The roaring success in 2019 and the incredible decline over the years since then have both been inextricably linked to Johnson's manic leadership style.
Boris bounce?
However, while Johnson's reputation is on the floor, it is conceivable to think that he is still the best man for the Tories. Few others in the current crop have the charisma and energy to claw the Conservatives back into a position of strength.
After the patchy response to Covid, the "partygate" scandal, the cost of living crisis, and the fact that Johnson's own party triggered a vote of confidence against the Prime Minister, YouGov still has the Government sitting only four points behind Labour.
If that points gap remained the same in the build up to a General Election, you would put your money behind Johnson in a battle with Starmer. Labour's leader is far more statesmanlike than his Etonian counterpart but he is a bit of a blank canvas.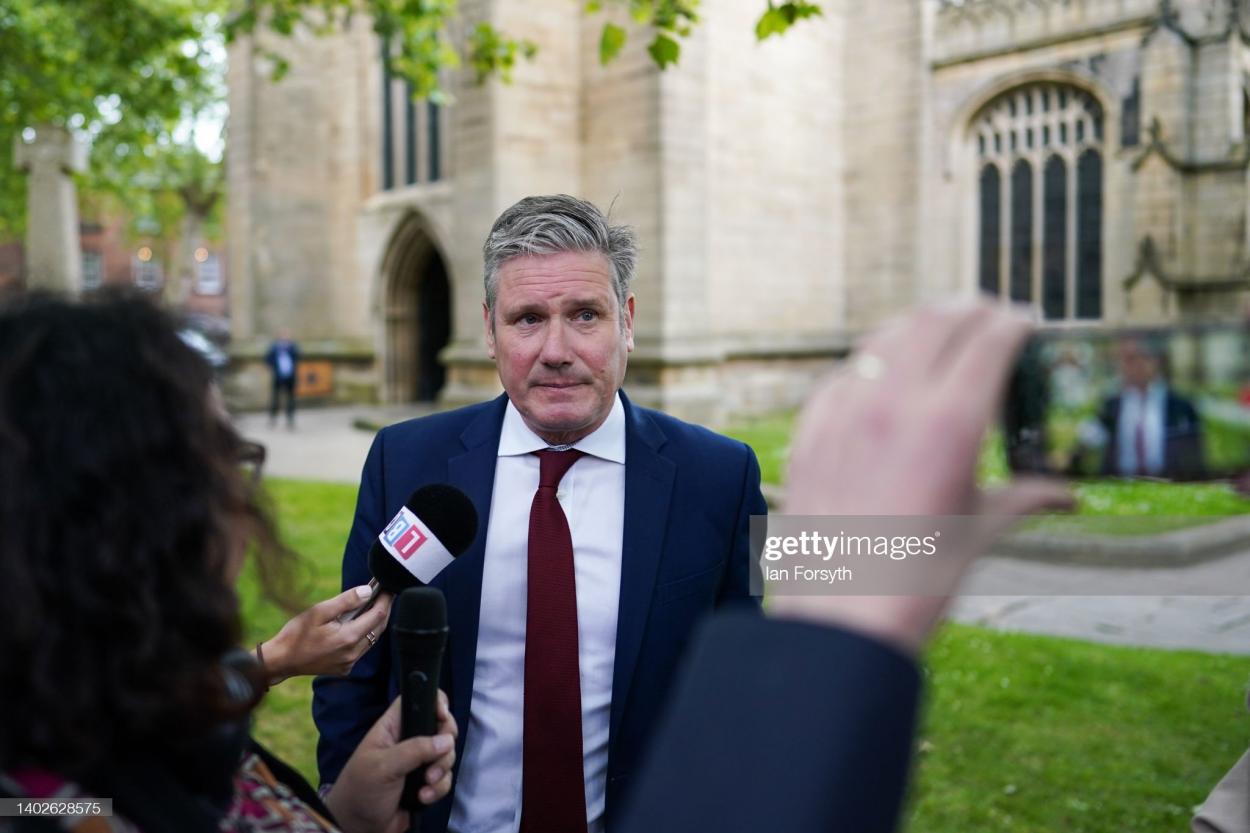 He is essentially running on the same ticket that Joe Biden had when he tackled Donald Trump in 2020 – offering himself to be the calm amid the storm. Trump was a full parody by the time it came round to that Presidential Election and, while Johnson isn't far off, he probably doesn't carry the same level of concern that Trump did amongst large swathes of the American electorate.
This essentially means that Starmer needs to do more. Being safe and secure probably won't be enough when it comes down to the crunch. The Tories would be looking at the gap on the recent YouGov poll and they would be backing Johnson to turn it around over six-weeks of campaigning before the next election. He is built on short-term bursts of magic.
Such magic might be running thin but it might shine more brightly if the public struggles to see the difference in terms of policy and competency between him and Starmer. If both come across as busted flushes, Johnson will inevitably win another five years in power.