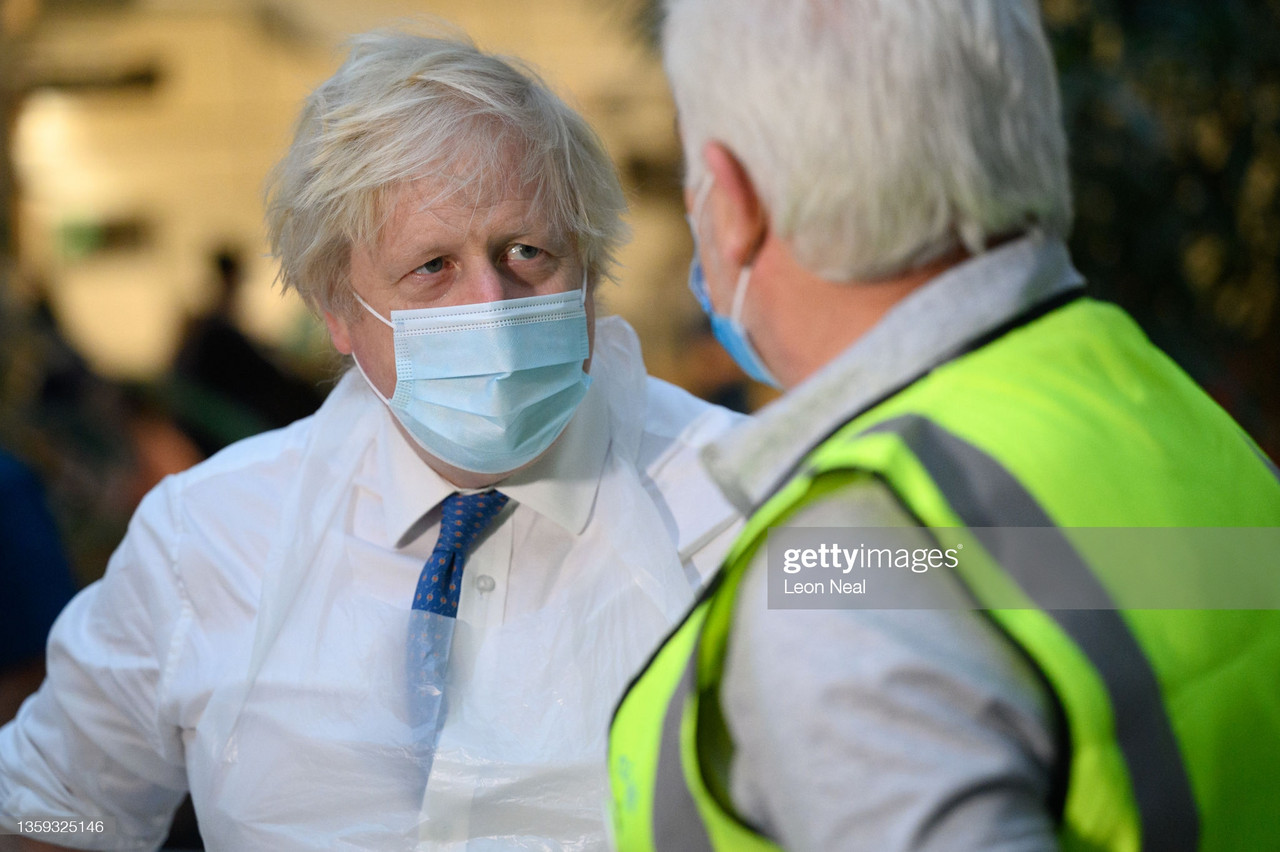 Business as usual in England: you could almost hear the sigh of relief from a certain exasperated Etonian! Prime Minister Boris Johnson has had a nightmarish month of December but the possibility of an eleventh-hour recovery is in the making.
Unlike the people of Scotland, Wales, and Northern Ireland, England's residents will be free to finish the year without the burden of social restrictions being put into place. Such a luxury is already being met with jealousy from those in the devolved nations, who have grown tired of lockdowns and putting life on hold.
Economic boom
The real winners from this are the people involved in the hospitality sector. Owners of pubs and restaurants have been bombarded with problems throughout the pandemic. A lockdown at the end of the year would have been a major kick in the teeth, especially given that this period is generally a busy time for such businesses.
Last week, Chancellor Rishi Sunak also announced another financial package for many of Britain's struggling enterprises and hospitality was heavily on the menu. The hope will be that this package, alongside the avoidance for social restrictions, can help those working in the hospitality sector to trundle into 2022 without too much financial damage.
Pubs and restaurants will not be kidding themselves; they still face a very uncertain end to the year. Daily cases are surging above 100,000 – and many more will be unconfirmed – leaving many Brits scared of becoming ill or infecting loved ones. However, having the ability to stay open in these crazy times is absolutely a luxury that owners should be thankful for.
Continuing as normal will also be a major victory for the mental health of a nation. Many like to celebrate the new year with family and friends so the opportunity to do that – in a fully legal capacity – will be appreciated across the board.
Forced into a corner?
If Johnson was polling well and he wasn't engulfed in 250 scandals, the chances are that he would have followed the lead of Mark Drakeford and Nicola Sturgeon. Johnson was under intense pressure to unveil some restrictions from his scientific advisors while Tory rebels were adamant that he did no such thing.
Inevitably, Johnson did nothing because he didn't have a leg to stand on. He could not impose restrictions on the country with any authenticity because he quite clearly hadn't been following his own rules – and neither had many of his Cabinet members!
Putting social curbs in place would have seen the Conservatives face another drop in the polls and it could have triggered a vote of no confidence from restless back-benchers. Doing nothing is a little bit like Brexit and the "we'll see what happens" mentality, but it is certainly the better pathway for Johnson to personally pursue.
The other route was a dead-end and the beginning of the end for Johnson's time as Prime Minister. This road involves a lot of uncertainty but, if the cards all align, it could be a surprising resurgence for the much maligned Toff. He is standing very much against the status quo of doom and gloom and that stance could reinvigorate his sinking ship.
With Liz Truss already being talked up as his potential successor, a complete Johnson revival would be the most unlikely comeback since Lazarus. However, the idea of Boris Johnson ever becoming PM would have also been ridiculed once upon a time; these are strange times that we live in and absolutely anything is possible.