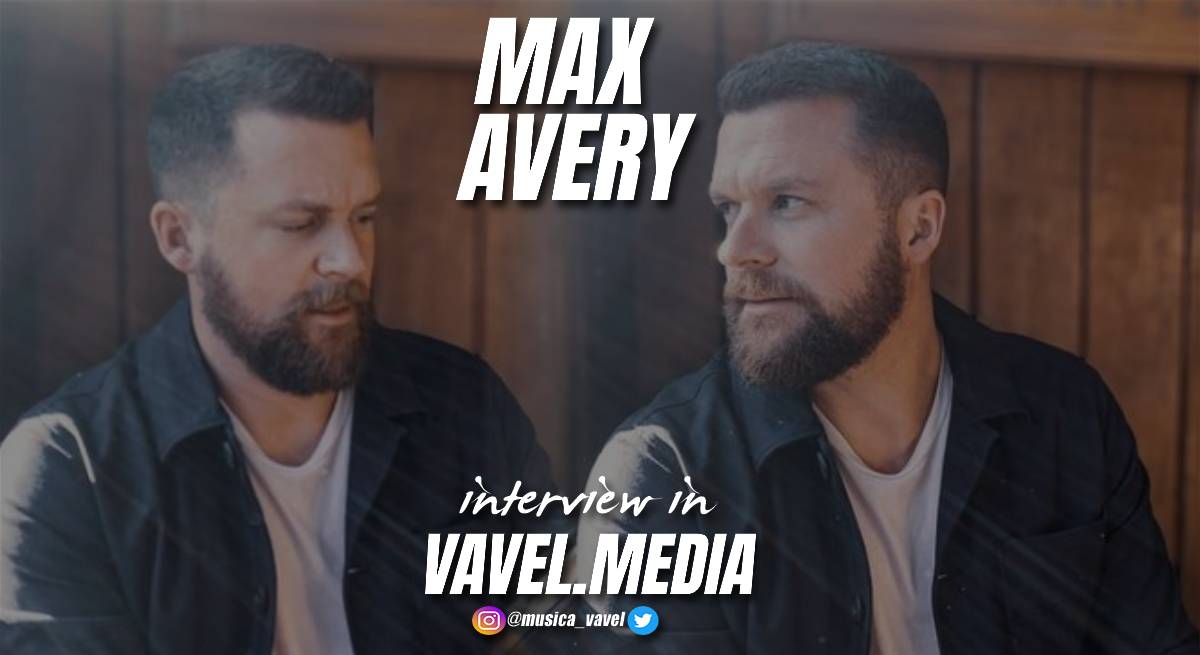 Max Avery began his music journey about eight years ago when he and a couple of friends created an Americana band, Winter's Hill, and started captivating the audiences all around the United Kingdom. Earlier this year he made the choice of pursuing a solo career, making a bit of a change in the music to go for something a bit more electronic but without losing the folky sound to it. Up until now he has released three singles "The Last to Cry", "You" and "Mirror", and most likely an EP will follow at some point next year.
We had the chance to talk to him over the phone during this second lockdown due to Coronavirus pandemic that is affecting the entire world and get to learn a bit more about him and his music. Keep reading to not miss out this exclusive interview with the 33 years old English singer and songwriter, Max Avery.
Question: Who is Max Avery and how would you describe yourself?
Answer: I am a singer and songwriter from Portsmouth, England and I have been playing for about ten or eleven years now in a band with a few of my friends with a sort of country Americana sort of sound. We took that as far as we could and then a couple of them had babies which obviously put the brakes on that so at the beginning of this year I started this solo project and I sort of take the sound on a different direction, a bit more electronic production on some of the songs but the core of the music is still acoustic-based, either piano or acoustic guitar. And now I have just released my third single.
Q: Are you happy with the fans reaction to "Mirror"?
A: I can't quite believe the reaction I've had to the new single. It's had over 10k streams in less than a month! I knew by finding this sound it would hopefully connect with people and it seems to have done just that. I will be releasing an acoustic version on New Year's Day!
Q: And are you thinking about releasing an album or an EP?
A: The plan was to release three or four singles and then start working on the EP, and that would probably be early next year. I wanted this project to be something I'm 100% happy with. Because in the past I've released some songs that maybe I was not totally happy with the sound or the way it was. I've concentrated on making everything exactly how I wanted before I can put it out this time. It's been a slow process but a fun one so I think more music will come in the next year.
Q: How different is to be working solo from working with the entire band?
A: Well, COVID aside we played a lot of gigs all around the country and that was obviously three of us but sometimes we were up to five or six of us playing sort of bigger gigs. More of us and bigger sound to fill the rooms and that was a lot of fun, spending time with my friends on the road and playing music. It was a good excuse to meet up with friends, play music and drink more than anything. I had only played two shows as a solo artist but then obviously COVID happened, the music stopped so I haven't really had the experience of travelling and playing solo yet, so I still have to find how it feels.
Q: How did the band, Winters Hill, started? How did you get together and decided to play music?
A: We went to a local medium size festival of around 15,000 people ten or eleven years ago, with predominantly folk music, and while we were there watching the tiny talent stage a drunken conversation led to "let's try and play that stage next year". I've never written a song, sang a song, couldn't play any instruments but we put our minds to it, wrote some songs, although they weren't the best songs in the world, and we managed to get a half-hour set together and we got booked for that little stage. Then we thought we might be on to something here so carried on with it and the goal was to play the main stage of this festival and I always thought it would be way out of our reach and then about six years later we got booked to that main stage and then we played it the four years after that. That's how we got started, we only wanted to stick to writing our own music and not falling to the trap of becoming background music in pubs and trying to take it seriously and as far as we can. It played off and it was awesome and the obviously babies happened and now I'm on my own.
Q: Which festival was it?
A: Wickham Festival it was called, located in the south coast, and they've always been great to us especially with that little back story and then playing the main stage, it was really exciting to play there.
Q: Have you ever been touring outside the UK?
A: It was predominantly the UK, but I've played a few solo shows around Europe, not many though. It was under the band's name, just like a solo acoustic show. Maybe when this situation is over, and the music is back I can come across and play some shows.
Q: Who was writing the songs in the band?
A: It's a process that I've always done myself, always wrote all the songs of the band and my own songs now. I've got little hung ups about co-writing with people, I can't really get to grips with it, I've dabbled with it. When I'm sort of locked in my own with the piano I can get what I want to say out as opposed to try to compromise with someone else. So, it's a process that, at the moment, I prefer to do by myself.
Q: How is your songwriting process? Lyrics or music first?
A: It all depends really; it usually starts messing around with a few chords and seeing what fits and then maybe coming up with a phrase or a title for a song and then work around that to figure out a melody. That's how I generally try and write, but sometimes I can sit down for hours and nothing would come out and then I sit down for ten minutes and songs come out. I think any songwriter couldn't tell you the answer to the way it works. It's a strange process but I love it.
Q: Who are your main music influences?
A: My dad and stepdad are massive music fans and they played bands like Queen and then heavier bands like Motörhead and Black Sabbath and things like that. But I've always stayed towards the folky sound, sort of Bob Dylan and The Lebellers. At the moment, been listening to a lot of Dermot Kennedy and James Gillespie, they are singers and songwriters from around here. And I've got this weird obsession with Irish singers and songwriters, I think they are the best at it.
Q: Has your music taste change over the years or you still like the same bands you used to listen to when you were younger?
A: It has definitely changed. I used to listen to a lot of hip-hop, not so much into modern hip-hop if you can call it like that. But if I was to get in my car and put Spotify on it would probably be singer and songwriters' stuff I'd say. But it has definitely changed, there is this video where my dad's got me dancing to Michael Jackson when I was four, so it's definitely evolved since then. (giggles)
Q: How would you describe your music to someone who has never listen to it?
A: If I have to categorize it, I would say obviously singer and songwriter. I am influenced by like Bruce Springsteen; I suppose. My favourite band ever is The Gaslight Anthem, I love them. So, there is a lot of different influences I've got, and I think that comes out on the music, really. But the newer stuff has got more like an electronic production and a lot of synths and program drums on it. That fleshes out on the recording as opposed to someone listening to me just playing the guitar on a record. It is what I wanted to do, just wanted to be out of it a bit and give the songs out for a sound so I can not be categorized in a singer and songwriter category, maybe just a little bit outside of it.
Q: What instruments can you play?
A: I can play the guitar and the piano, but neither particularly well. The reason I started to play an instrument is to allow me to write songs, that's predominantly why. But I am learning the piano at the moment to try and get a bit more in-depth on it and I found it easier to write on the piano for some reason. I've written songs on the guitar for ten years but been playing the piano sort of six months to a year and I just don't pick it up easily, but I've picked up songwriting on it easily if that makes sense.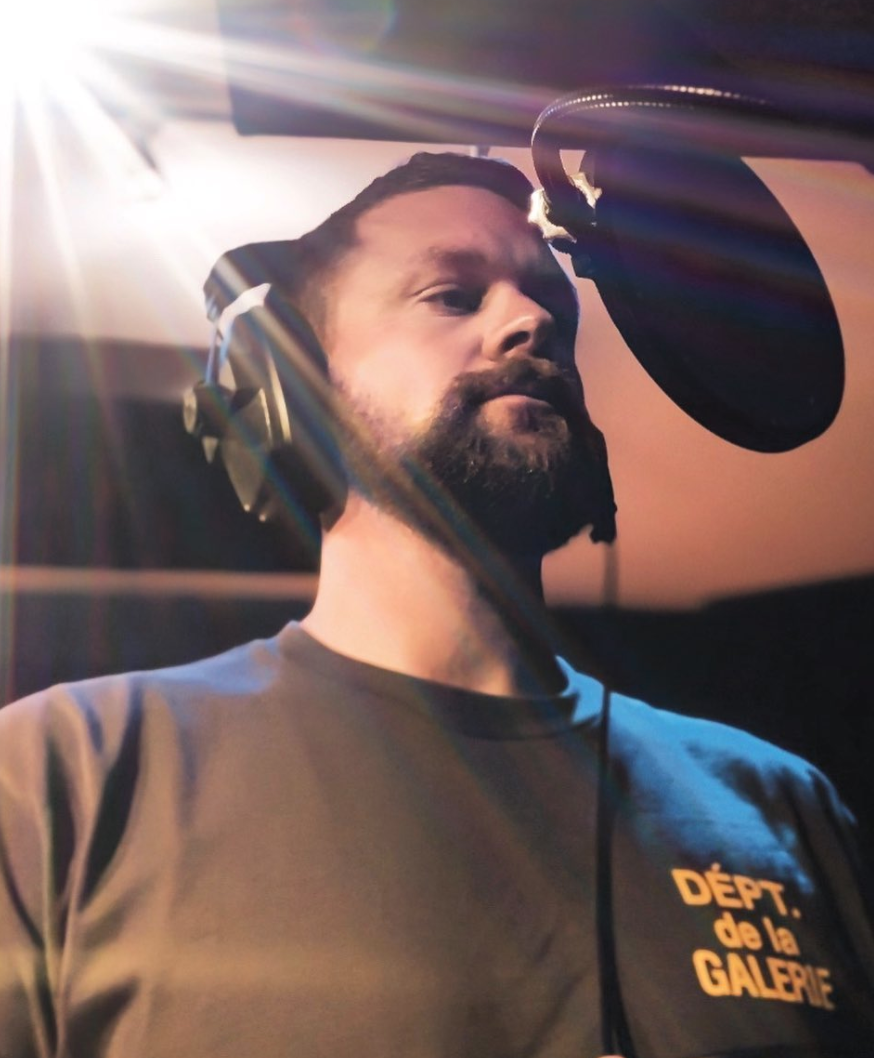 Q: Is there anything, in particular, you would like to achieve music related?
A: I mean there are a lot of like milestones you'd like to take through the music career, but I think I have to enjoy it really, and for people to get something from it. For people to even listen to it or, you know, being speaking to you or for people to being remotely interested in what I am doing here is just great for me. It is exciting really when people just give you feedback and love the songs, I mean that is enough for me, anything else is a bonus.
Q: What is your favourite part of the process of writing and producing an album?
A: My favourite part is probably finishing a song I'd say or initially playing something and coming up with a few lines and thinking I've got a start of a song here. I think that is the initial excitement and then working from there and finishing it. Working with the producer and rewriting a lot of parts on the songs and restructuring the melody and a few different chords, that process itself isn't exciting because you are usually locked in a room for days, just going crazy on my head trying to figure out where a song is going... But, you know, the end product is extremely exciting, when you've started from nothing to having a finished product.
Q: When writing music do you rely on past experiences and use them in your songwriting process?
A: Occasionally yeah. I suppose as any art really, it must come from somewhere within you for you to obviously be able to think about it. So, for me, sometimes it does and sometimes it is just an idea, or it can come from anywhere really. Sometimes it is conversations with other people on their experiences and then sort of thinking 'oh that might be a good idea for a song' and then putting some words to it and see if it works. But I would say 95% of my songs are not from a personal place, maybe it comes from an idea that is in my head but I would say the full structure of the song is not a personal thing.
Q: Has the COVID-19 world pandemic affected your plans for this year?
A: Yeah, it did because I was starting off in January and I was trying to get off the ground and the plan was to gig as much as possible and release music… I mean for short periods of time I couldn't even leave the house; we couldn't do anything… So, I've tried to sat down and write as many songs as I could. So that's basically what I have spent my time doing during the lockdown. Apart from playing live, that's really the only thing it has personally affect it, I've sort of been messing around on Instagram and throwing out ideas and seeing if people like it.
Q: So, you are obviously looking forward to going on the road and play gigs again….
A: Yeah, I can't wait. That's what playing music really is, I love it. I sort of feel most comfortable and you know it's what I love doing playing these songs. I mean it is great releasing the songs and you get feedback, but you don't get into the sort of seeing people's faces, people's singing, you can't see people's reaction and you can't meet these people. You know they are all over the world, but you can't get how much something means to them without physically playing music to them. Also, from a personal point of view, as a massive music fan, I know the feeling of seeing live gigs and it means the world to me if I can give that feeling back.
Q: You've played a few Sofar concerts. How do you like that experience?
A: I love them. They've been really good to me. Probably played ten around England, they are really intimate, cool and relaxed. You get to meet other artists too, super talented people. And everyone in one small room, that cosiness, and everyone loves the intimacy of the Sofar sound. It is a really cool thing they have got going on.
Q: Would you encourage fans to go this kind of "surprise" concerts?
A: I would definitely encourage everyone to do it because you really don't know who you are going to see… There are some super famous bands that have played them, I mean my sister has done it and Bastille was there! They are awesome and that is what music is about to me, things like that, the unknown. I mean, even if you are going to see your favourite band and suddenly, they play this song differently or they play a different version, that element of surprise is what I like about music.
Q: Have you ever thought about getting into a talent show?
A: No. I've been asked lots of times, but I think it's not my thing at all. No disrespect to anyone who's ever done it, but they've got a place in music because they have obviously identified talented people, the next big thing, someone that sells. But from a personal point of view, that is not my thing at all. I would rather keep my soul and not sell it to someone who is going to probably make me just sell a lot.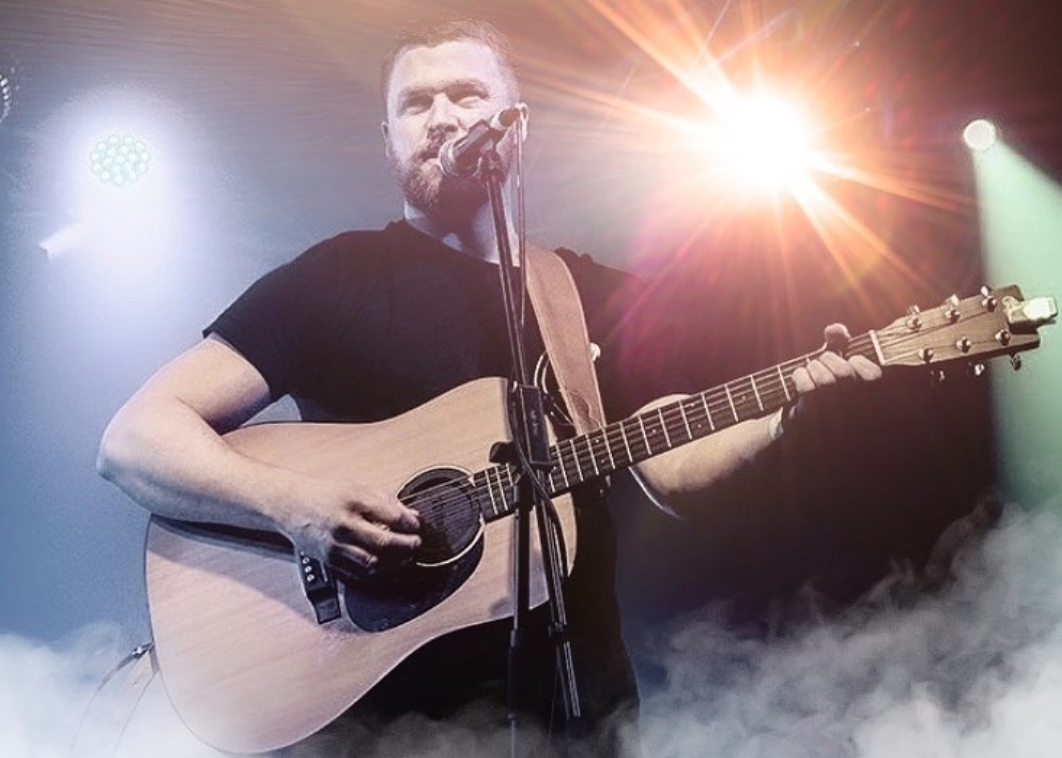 Best concert you've ever been to: Bon Jovi
Favourite song: "Dancing in the Dark" by Bruce Springsteen
Favourite band/singer: The Gaslight Anthem
Dream venue to play: Red Rocks in Colorado
Best piece of advice you've ever received: pick up a guitar and never put it down
Band or singer you wish you had seen live: Guns 'n Roses
Favourite book: not really a big book guy
Favourite film: I watched the Peanut Butter Falcon the other day, it's an awesome film, worth the watch
Favourite sport: I grew up playing basketball and I used to play a lot of football too.
Dogs or cats? Dogs without a doubt
Beer or wine? Beer
City or countryside? Country
Morning person or night owl? Morning person
Summer or winter? Summer
Ocean or mountains? Probably mountains
Favourite place in the world: Florence, went there last year and it's one of the most amazing places I've been to
Place you'd love to visit: Banff National Park in Canada
One thing you can't live without: Probably music
Q: To finish, is there something you would like to say to your fans?
A: Thank you for every single person who has come on board with this solo venture it means the world to see people connecting with my music all over the world.