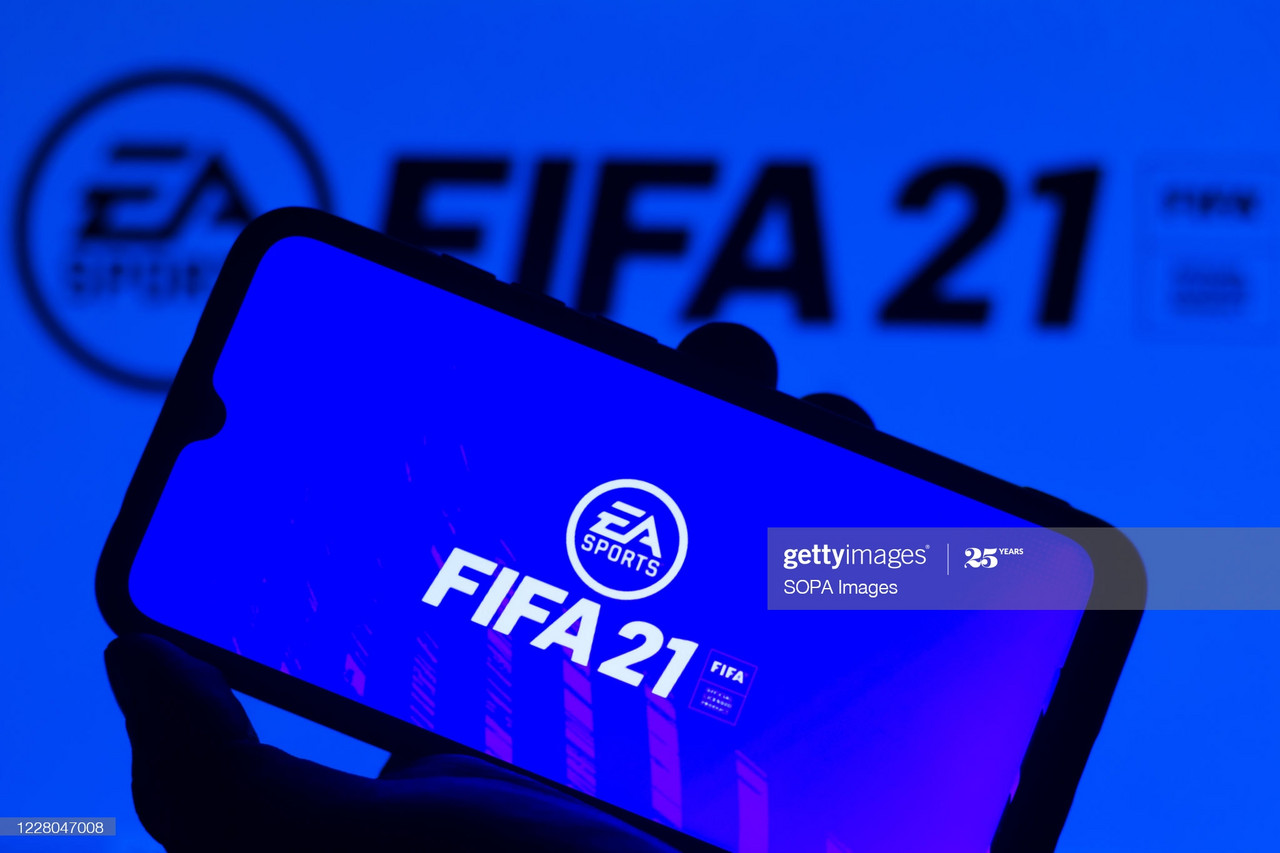 This Tuesday, football fans across the globe will finally get their hands on FIFA 21, as the game releases three days early for those who pre-ordered the Ultimate and Champions editions. For anyone else interested in purchasing the product, the general release will be on Friday the 9th.
As always, anticipation amongst players is at an all-time high as we get closer and closer to the game being officially out. There's a sense of optimism in the air, as fans hope that this season's edition will finally be the resurgence of a franchise that has fallen in recent years.
However, it seems like FIFA 21 may be set for a disastrous release.
A sign of the times
Everyone can argue over which FIFA is the greatest of all time, but it's clear that the last two versions of the game were the worst.
FIFA 19 and FIFA 20 may have been completely different in terms of gameplay, but they both suffered from similar flaws.
The introduction of timed finishing absolutely ruined FIFA 19, as it made scoring impossible goals incredibly easy. Centerbacks could curl shots into the top corner time and time again, which made defending pretty much useless.
EA Sports made scoring tougher in FIFA 20 as a result, but they made it way too difficult. Defending was now overpowered, which led to players parking the bus every single time they played online. Goals were now at a premium, as people were able to win with only one or two.
Both had a number of glitches and exploits that broke the game as well. There are too many examples to list here, but some were especially funny, like bicycle kicks being easier to score than tap-ins and the time scoring from a cross would immediately exit the game. Updates would come in to try and fix things, but more often than not, they led to more issues.
That's just when analyzing online gameplay on Ultimate Team, FIFA's most marquee game mode. Other modes, like Pro Clubs and Career Mode, have been all but forgotten about since they don't make the developer as much money.
"I'm very concerned with Pro Clubs, as the game has been crying out for updates for years," said Pro Clubs streamer JCC, who has nearly 150K subscribers on Youtube. "In my opinion it has the most potential out of any game mode on FIFA. It's everything Volta tries to be and everything a my player experience should be."
There seems to be a clear reason why EA does this, though. Ultimate Team is a monetised game mode, as gamers can spend extra money to open virtual packs in the hopes of adding a quality player to their team. These microtransactions make FIFA millions after the game has already been released, oftentimes accounting for most of EA Sports' profits.
The more people that play Ultimate Team, the more money the company makes. Career Mode and Pro Clubs don't have that feature, though, so FIFA isn't making any extra cash off of people playing those modes, and as a result, they have suffered.
"It's the single reason the game has barely improved for 10 years," said JCC (@WorldofJCC on Twitter). "It's profits over progress. Until packs are regulated and they stop making billions per year off them, we won't see an enjoyable FIFA title that the consumers are satisfied with."
With all that in mind, the future seems bleak when it comes to FIFA 21, as it might just be more of the same.
Taking a look at EA Sports' other recent major release this year might give FIFA fans a glimpse into the future as well.
Madden 21, the predominant American football game, had one of the worst releases in gaming history. With few improvements from the year before, players already had low expectations going in, but even those weren't met. The game was plagued by glitches, which affected everything from gameplay to graphics to even the menus.
It was pretty much unplayable, and fans were rightfully pissed off. They flooded the internet to let their voices be heard, with #FixMadden trending on Twitter. The game also tanked on review websites, with players giving it an average rating of 0.3 out of 5.
Now, even though the games have different people working on them behind the scenes, it's important to remember that they are still made by the same developer. If EA Sports bottled Madden's release, there's a good chance the same thing will happen with FIFA.
Too many mistakes already
The game's not even officially out yet and EA Sports have already made a number of blunders when it comes to its development.
FIFA21Mistakes (@AllFifaMistakes) is an account on Twitter that highlights every time the developer messes up something with the game. They kept track of the mistakes EA made with FIFA 20 this past year, which rose all the way up to 166 by the end of it's cycle.
The company is on pace to smash that previous mark with FIFA 21, however. At the time of writing, the account has already counted 47 errors made by EA when it comes to the game's development. Considering the fact that the game has only been available to play for a select few at the beta and trial stage, that's incredibly concerning.
Some of them have been simple slip ups or typos, but others have been much more egregious. For example, when EA Sports tried to release the stats of most players, they got several things wrong. Some were on the wrong team, while others had incorrect weak foot and skill moves ratings. It was a complete mess, and showed just how little care goes into fact checking things.
Only time will tell how high the final total is, but if recent history is any indication, then fans need to prepare for more and more mistakes as the year goes on.
Losing licenses
One of the main reasons why FIFA has been most people's go-to soccer game as of late is because of all the licenses it has.
Unlike main competitor Pro Evolution Soccer, otherwise known as PES, FIFA had rarely included fake teams that mimicked real ones. That was especially true when it came to the top five leagues, as every club had their authentic logo and jerseys, with plenty having their stadiums in the game as well.
However, that changed last year, as EA Sports lost the rights to Italian powerhouse Juventus. As a result, they had to be called Piemonte Calcio in FIFA 20, and that was only the beginning. One of their biggest rivals have been taken out of this year's edition, as AS Roma have become Roma FC.
During this time, the game also lost the rights to iconic stadiums like the Allianz Arena and the Camp Nou. It also had to get rid of the Serie B, the Italian second division, due to the fact that most teams in the league weren't real. Even the national teams weren't safe, as both Italy and Portugal will both have illegitimate logos and jerseys.
FIFA's in the midst of a downward spiral, and if things continue, then who knows what they'll lose next.
Showtime
A trial of the game was made available for people to play this past weekend, and reviews coming out of it have been mixed. Gameplay seems to have been improved in some aspects, but there are still a number of bugs and glitches that need to be dealt with as soon as possible.
Time will tell how FIFA 21 does upon its general release, but it's clear that fans should hope for the best, and expect the absolute worst.