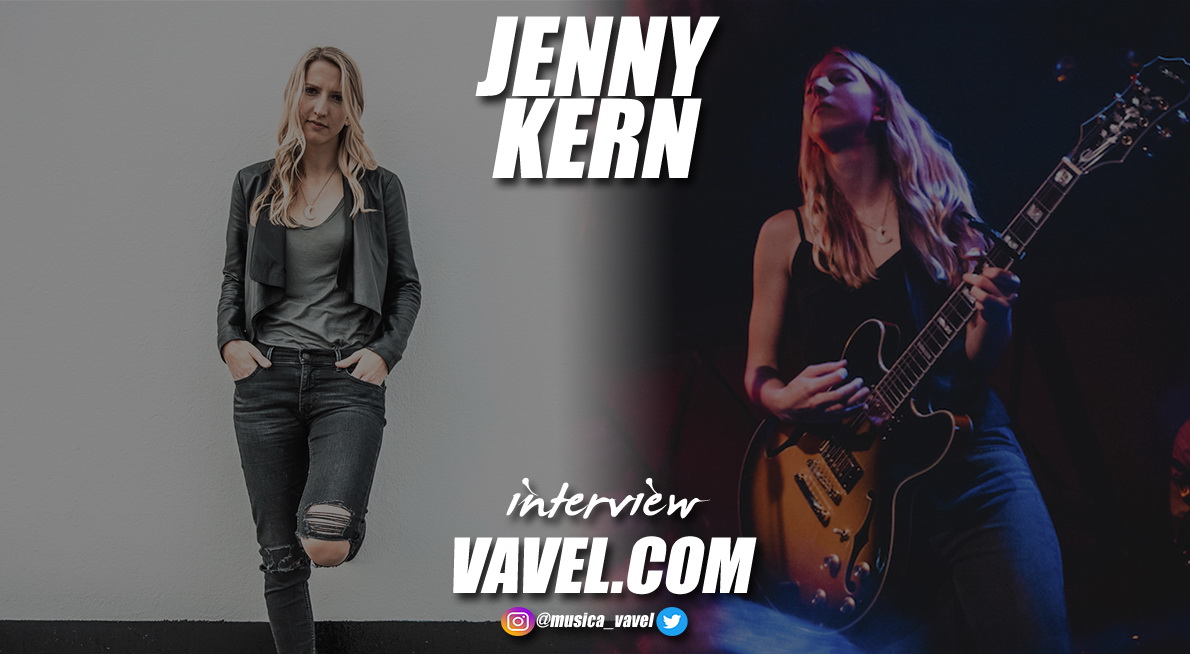 Jenny Kern began her journey in the music industry in 2018 when she decided to take a leap of faith and devote herself full-time to her passion for music and composition. Since then her career has slowly taken off, she released her debut single, "Slow Burn" in January 2019, followed by a self-named four songs EP. During these days of quarantine, VAVEL had the change to speak to the New York-based artist about her beginnings, music and many other things that will make people know Jenny Kern a little better.
Question: Who is Jenny Kern? How would you describe yourself?
Answer: I'm an indie singer-songwriter from Canada based in Brooklyn, NY. I write what people would describe as "indie-folk" or "indie pop" music and I perform it solo or with my band.
Q: How would you describe your music to someone who has never listen to it?
A: My music is probably considered "indie pop" or "indie folk-pop". I draw on my own experiences and try to be as vulnerable as possible in my delivery. My latest singles are probably more indie pop-centric with the same authenticity in lyrical development but a more relaxed and atmospheric sound.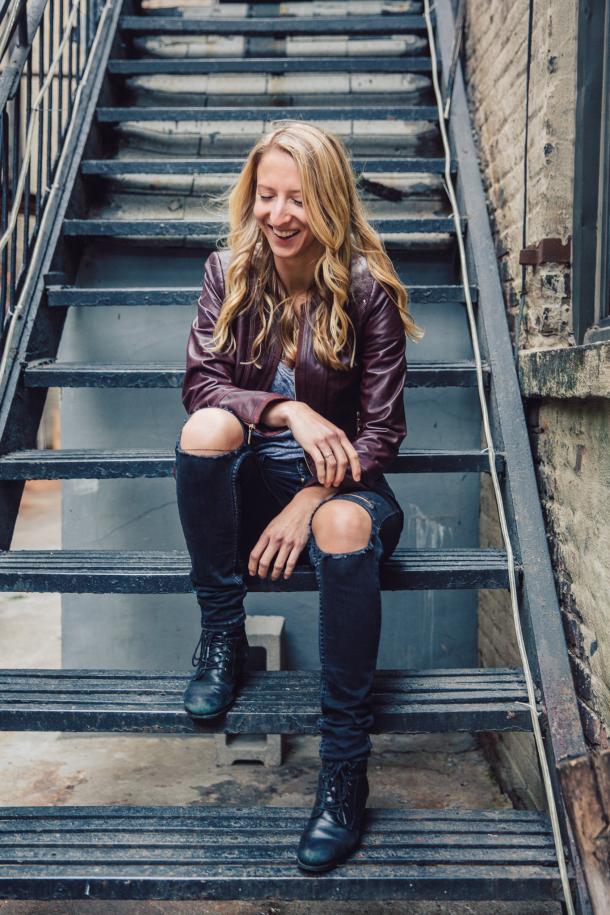 Q: When did you start to play the guitar?
A: I started playing guitar when I was 13 or 14. I was at summer camp and saw that it was an activity you could take. Since I've always loved music, I thought I'd give it a try. Also, all the cool kids seemed to play guitar so that helped encourage me.
Q: Do you play any other instrument?
A: I've been playing the piano since I was about 7 years old. But I always learned by ear so I don't have the fundamentals down (still working on that). I played the saxophone for about 8 years through high school. Since then it's really been more about guitar and singing.
Q: When was the moment you decided you wanted to make music your career?
A: I always had a passion for music but never really thought about making it a career until I released my first single. I had this moment where I thought wow, this is something that really feels right. I decided to quit my job and start pursuing it more full time. It was terrifying.
Q: And what is your story? How did you start producing and releasing songs?
A: In January 2018 I was uploading covers of songs on social platforms. I started getting a lot of traction. People were watching and commenting. It wasn't until May 2018 when a friend suggested I write a song and play a show in NYC. I thought she was out of her mind. I'd never written anything in my life. But I gave it a try and began falling in love with the process of songwriting. Throughout the summer I wrote more, a few songs including Slow Burn. I recorded the EP in the fall of 2018 and released the songs in 2019. All of a sudden, the single gained traction. I was getting messages from people about how the song was making them feel or how it was helping them get through a tough time. It really made me think about the impact I could have with music. Blogs were picking it up, I was invited on an international tour in Portugal, headlined a North American tour in the summer and continued to write. When I got back, I met producer Andy Seltzer and immediately took to his production style. We worked on the latest two tracks in October 2019. Since then I've released "Satellite" and "Now We Know" and had songs featured on MTV, ABC and the CW. It's been a whirlwind journey so far. One I would never have expected to happen so quickly. I hope to continue writing music that is new and different, resonating with people around the world.
Q: You launched your self-titled debut EP about a year ago and now you already have over 10k monthly listeners on Spotify... How do you feel about it?
A: It's pretty surreal. I'm so grateful that my music is connecting with so many people around the world. Stats are obviously important in so many ways but I just hope that my music continues to make an impact and reach people around the world.
Q: When listening carefully to your lyrics they are deep, honest and meaningful. Where do you usually find your inspiration to write songs?
A: I mostly write or find inspiration from personal experience. While many of my songs are sad, there are definitely a lot of unreleased songs that touch on a range of emotions. Ultimately, I try to write from what feels honest. If that's love or pain or sorrow, I want it to be real. I want it to be human.
Q: How is your typical songwriting process? Lyrics or music first?
A: I would say that I usually write the melody first and then the lyrics come but sometimes it's the opposite. For example, with "Now We Know", the lyrics came first and the melody came after.
When I'm creating and writing songs, I never think about music theory. I try not to overthink it and just let my intuition come through. My goal is always to be as open and honest as possible. So, if it needs to be refined a hundred times after the first draft, I'm open to that. But my goal is to put what's on my mind down and go from there. Most of my songs haven't changed too much lyrically after the first pass.
Q: Who are your main influences?
A: I have a lot of influences! I grew up listening to a range of music from Fleetwood Mac to Norah Jones to Earth Wind & Fire. I'd say I'm particularly influenced by 90's female singer-songwriters and a lot of pop-rock from the 80's/90's.
Q: Is there anything in particular you would like to achieve music related?
A: I have so many goals when it comes to music. But my biggest goals right now are to support an artist on tour or play a festival.
Q: Last year you went on your first European tour, was it exciting?
A: It was incredible. Playing in Portugal was really eye-opening. The people were amazing and so passionate about music. They were really invested in seeing my shows.
Q: You have played a concert with the company Sofar. How was that experience?
A: I have played a ton of Sofar shows and they're always amazing. I love being able to connect with audiences on such an intimate level. I really get a chance to talk about the meaning behind my music and play songs in the most authentic way possible. Stripped back.
Q: Would you recommend to other artists to do it too?
A: Absolutely, it's a really great experience.
Q: And how would you encourage fans to go this type of "surprise" concerts?
A: I would encourage fans to always be as open as possible when engaging with music. Whether that's attending a live show or listening to a new artist. Always give it a chance and support musicians where you can. Artists put so much work behind their craft and it means so much when fans are attentive and keen to support.
Q: What is the thing you enjoy the most about playing live?
A: I love being able to connect with people in a personal way. There's something about playing live that's unlike anything else. You get to see the reactions and how people are feeling when they listen. Also talking to fans after shows is incredible because they usually have the most amazing things to say and such great questions.
Q: Last year you said you next want to maybe release and LP. How is that coming along? Do you have many songs written already?
A: I would love to release an EP or an LP soon. Unfortunately, things have stalled that at the moment. But I'm still writing and I have a ton of unreleased music ready to go into the studio. Once that becomes possible again I'll definitely get some new songs ready for release.
Q: Is the COVID-19 situation affecting your plans for this year?
A: The COVID-19 situation really affected my plans this year. I had a possible tour lined up, many shows cancelled and studio time pushed back. It's been really difficult to navigate but it's all about staying safe and adapting to the current landscape.
Q: Getting into the COVID-19 topic, are you using the quarantine time for writing more music?
A: To be perfectly honest I haven't written much during quarantine. For some reason (like many artists I know) it's been hard to stay creative during this time. But I always try to work on music, writing or production even if it's as little as 10 minutes a day. I'm hoping that as we keep adapting to the times, things will get easier and this block will start to fade.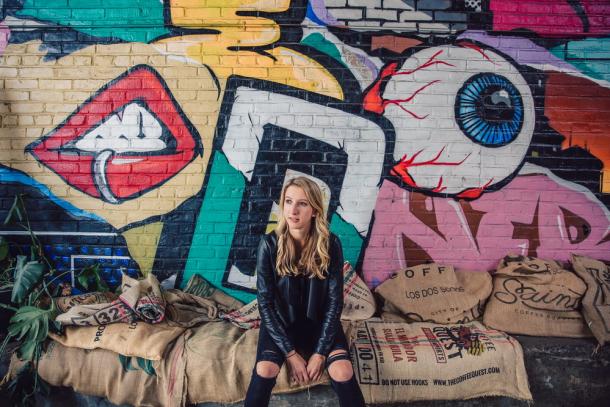 Favourite colour: Yellow
Favourite film: Forrest Gump
Favourite book: Too many to name!
Dream venue to play: Red Rocks
Favourite song: Can't say. Too many!
Favourite all-time singer/band: Fleetwood Mac
Band/Singer you wish you had seen live: Hmm maybe Miles Davis or Stan Getz
Favourite junk food: Gummy Bears
Favourite sport: Hockey
Favourite superhero: Not a big superhero fan!
Strangest thing you've ever eaten: Snails
Favourite city: New York
Place you would love to visit: India
Favourite place to hideout: Anywhere I can cozy up with a book, records or a good movie.
What is the thing that annoys you the most? Lack of empathy
Guiltiest pleasure: The Bachelor/Bachelorette
Favourite cartoon show growing up: Don't remember!
Sunset or sunrise? Sunrise
Iced coffee or hot coffee? Hot coffee
Coffee or tea? Coffee
Ocean or mountain? Both (love the beach and I love the mountains)
City or countryside? City (what I'm used to)
Morning person or night owl? Morning person
Cats or dogs? Dogs!
IOS or android? IOS
Sweet or salty? Sweet
Summer or Winter? Summer
Christmas or Halloween? Hanukkah
Shopping in-store or online? Online
High heels or flats? Flats