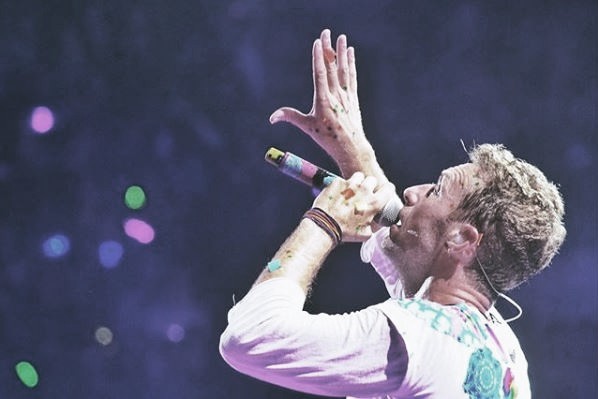 E.Y.Harburg once wrote: "Words make you think thoughts, music makes you feel a feeling, but a song makes you feel a thought".
That's what the British band Coldplay accomplish with every song they write. Because the songs are melody and lyrics, one without the other doesn't work.
Coldplay is music, the melody and the lyrics. The perfect combination to create songs you'll always remember. And the reality is that even if you don't like Coldplay, nobody can deny they have incredible lyrics that will survive in time.
For this article, we've decided to focus on the lyrics of their songs. We have chosen 33 phrases from their tracks. The ones we like the most, the ones that made us and half of the world fall for them. The ones that helped them fill stadiums every night.
They are not placed in any specific order, just all of them mean something, or might make you think of someone. And if any reader wants to add more lyrics, they will be more than welcome in the comments at the end!
"If you were to ask me, after all that we've been through. Still believe in magic? Yes I do, of course I do" - Magic
"Don't wanna see another generation drop. I'd rather be a coma than a full-stop" - Every Teardrop is a Waterfall
"Lights will guide you home" - Fix You
"Look at the stars, look how they shine for you" - Yellow
"Nobody said it was easy, no one ever said it would this hard" - The Scientist
"The truth is that I miss you" - Warning Sign
"Time seemed to say: forget the world and its weight" - Amazing Day
"All I know is that I love you, so much that it hurts" - Ink
"For some reason I can't explain. I know Saint Peter won't call my name" - Viva la Vida
"Tears stream down your face when you lose something you cannot replace" - Fix You
"If you never try then you'll never know" - Speed of Sound
"Every step that you take could be your biggest mistake. It could bend or it could break. But that's the risk that you take" - What If
"In a sky full of stars I think I saw you" - Sky Full of Stars
"Under this pressure, under this weight, we are all diamonds taking shape" - Adventure of a Lifetime
"When you're in pain. When you think you've had enough. Don't ever give up" - Up&Up
"Just because I'm losing doesn't mean I'm lost" - Lost!
"She expected the world but it flew away from her reach. So she ran away in her sleep and dreamed of paradise" - Paradise
"I turn the music up I got my records on, I shut the world outside until the lights come on" - Every Teardrop is a Waterfall
"Through the chaos and the swirls, it's us against the world" - Us Against the World
"Because I came here with a load and it feels so much lighter now I've met you. And honey you should know, that I could never go on without you" - Green Eyes
"You are the one that I wanted to find" - Green Eyes
"And if we could float away, fly up to the surface and just start again and lift off before trouble just erodes us in the rain" - Us Against the World
"When you try your best but you don't succed. When you get what you want but not what you need" - Fix You
"Once upon a time we fell apart, you're holding in your hands the two halves of my heart" - Princess of China
"I came along, I wrote a song for you" - Yellow
"I had to find you, tell you I need you, tell you I set you apart" - The Scientist
"So if you love someone you should let them know" - Everglow
"I'm not looking for somebody with some superhuman gifts, some superheroe, some fairytail bliss. Just something I can turn to, somebody I can kiss. I want something just like this" - Something Just Like This
"So come over, just be patient and don't worry" - Death and All His Friends
"You know you make my world light up" - Hymn for the Weekend
"Tell me you love me, come back and haunt me" - The Scientist
"And I know the mistakes that I've made. See it all disappear without a trace and they call as they beckon you on. Start as you need to go on" - A Rush of Blood To The Head
"I have no doubt, one day the sun will come out" - Lovers in Japan