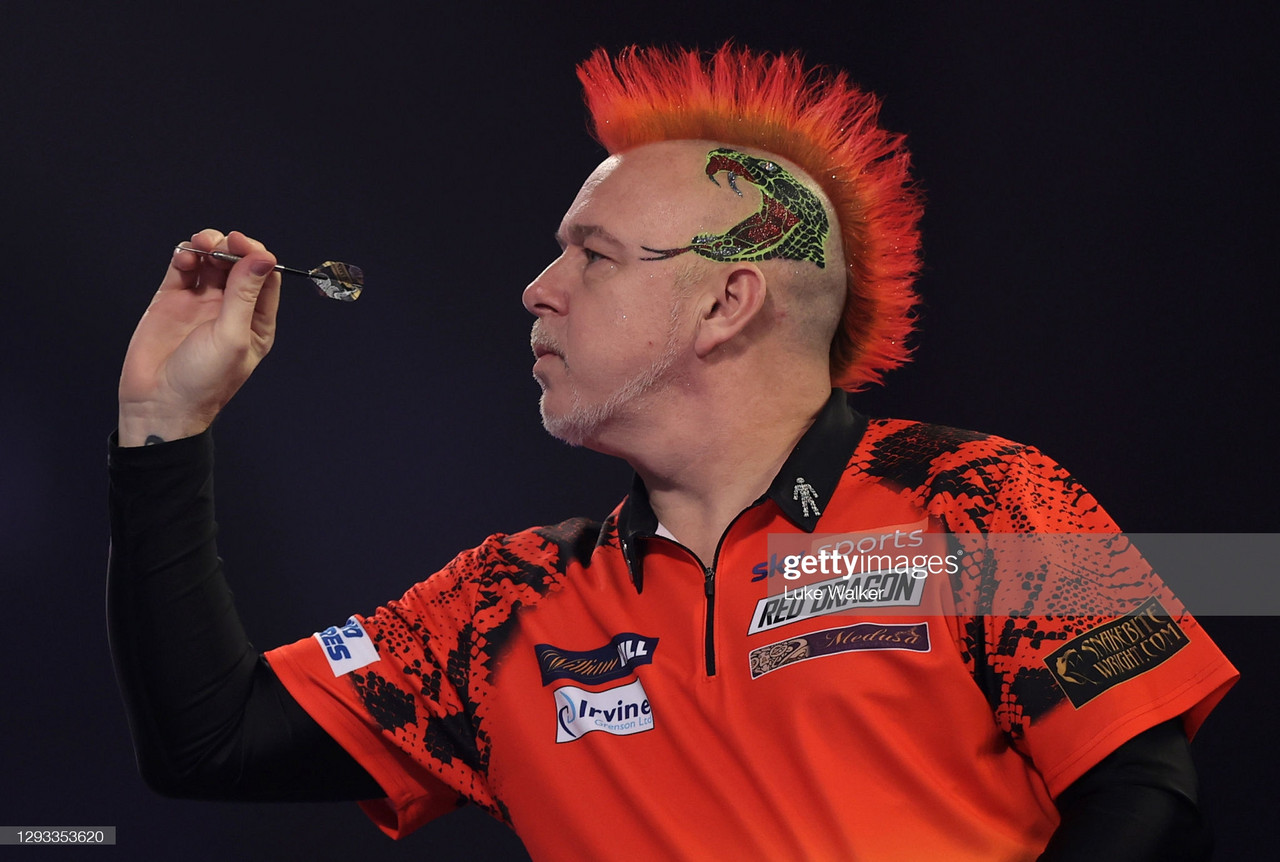 Former world champion Peter Wright insists it will be no easy task if he is to become Premier League champion later in the year, but believes it could happen.
Dimitri Van den Bergh, José de Sousa and Jonny Clayton all make their debuts after impressing in 2020. Welshman, Clayton, is first up against Wright on Monday night.
"Obviously, it's going to be very difficult because you've got amazing players in it," said Wright.
"You've got major winners, which are the newcomers. You've got the quality that normally plays in it every year. It's going to be very difficult, but I would love to add the Premier League to one of my titles.
"Let's see how it goes. Fingers crossed. I fancy my chances as long as the way I feel now carries on the next couple of sessions we have to play at Milton Keynes. Watch this space, you never know."
Another change of arrows
The 51-year-old has again changed his darts going into the 2021 edition of the Premier League, this time trying to find an 'in between' from the last two types he's used.
Wright is confident and happy with this particular set.
He said: "I've been trying different set ups. I needed to get something out of my head. On the first two series, I've been using different set ups just to see what I need. I've decided right it doesn't suit me, so I just went back to the diamonds with different points.
"(My) throwing action is a little bit quicker, or I don't bring it back as much, which is good. Every time I pick them up, I know I can win the tournament with them, or start playing well with them. Start hitting 100 averages easily, instead of working really hard with other darts to try and get to the 100.
"At the moment, I'm happy just going back to these diamonds, with a slightly different point. It's like an in between point of what I used to use with them. I used to use a really thin one, I used it in the masters against Jonny (Clayton) and it was too thin.
"Then I used a longer one in the Matchplay against Daryl Gurney and they used to kick to the right. I've gone for an in between point. They seem to go alright."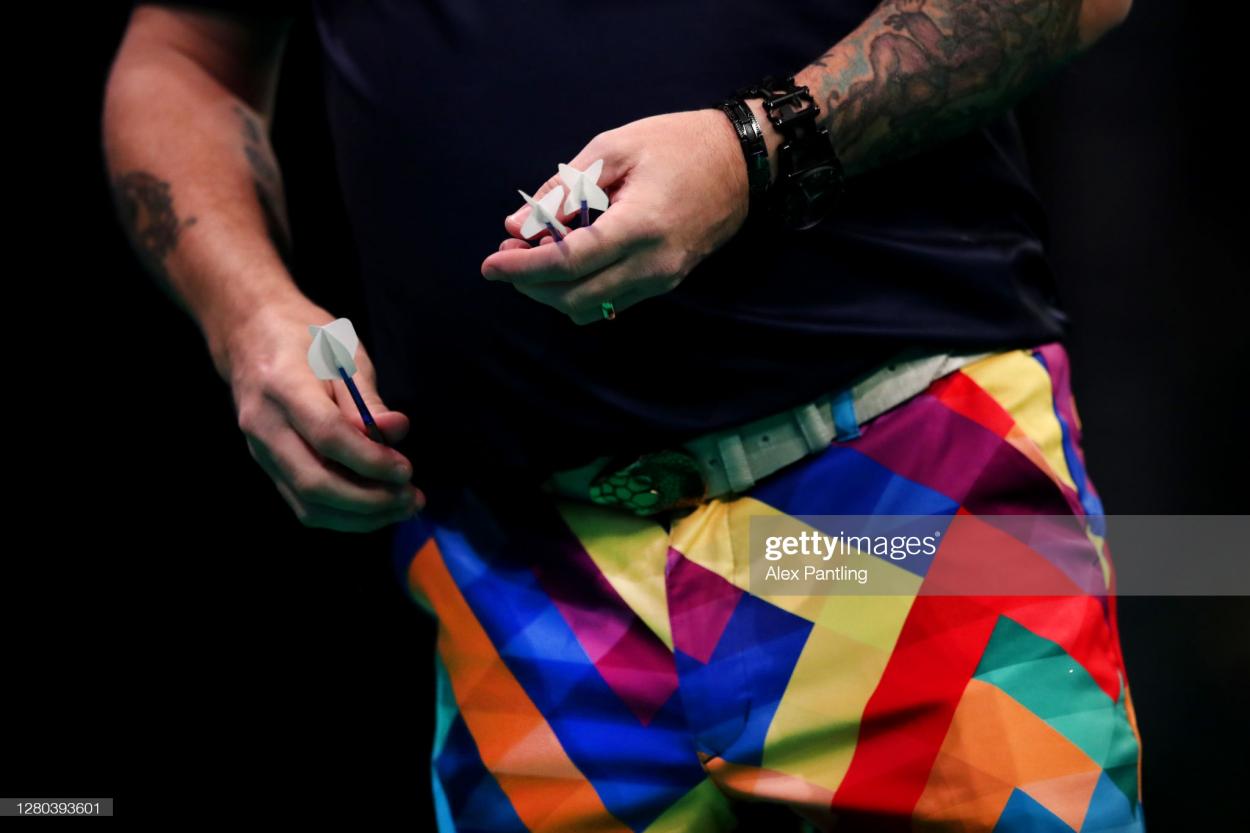 Rankings irrelevant
At the end of March, Michael van Gerwen overtook Wright in the PDC Order of Merit to reclaim second place again. With Gerwyn Price currently occupying the top spot, the Dutchman is second with £1,019,500.
Despite Wright only being £250 behind, he cannot get back to second until the next Super Series at the end of April. This is something that doesn't concern the 2020 World Championship victor.
"I'm not too bothered about getting in front of Michael or getting to number one," Wright said: "I'm just enjoying playing darts. I'll swap to go to number two – we'll still play each other in the semi finals of the tournament anyway.
"It doesn't really matter apart from Michael will have to walk on first or I'll have to walk on first. That's the only difference. Michael is a mate and an amazing player.
"Look at what he has done for darts. He's just got to get himself mentally right and if he does, we're all in trouble. We all know that. I'm mentally right at the moment as well, so I'm looking forward to it."