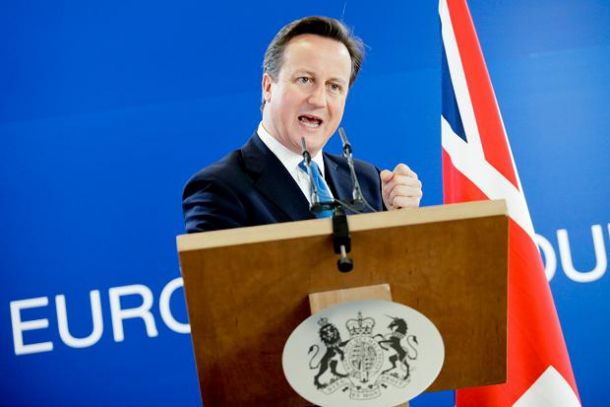 It has recently been revealed that the European Union are demanding a £1.7 billion bill from Britain, to be paid within weeks, as a 'reward' for the economy being on the rise. France on the other hand, is receiving £788 million in rebate, and Germany, £500 million. Holland has also been slammed with a bill similar to that of Britain, and a meeting was held between David Cameron and Dutch premier Mark Rutter on Wednesday in order to decide how to tackle the decisions that have been made.
It has now been announced that EU finance ministers have agreed with David Cameron for emergency talks, after Cameron interrupted a meeting of EU leaders in Brussels to express his disapproval of the EU's recent expensive demands. It will add roughly a fifth to the UK's annual contribution to the EU of £8.6billion, but EU officials have said it is only right that richer members should pay more.
The bill has fallen at a bad time for David Cameron, who has recently had 2 of his government defect to the UK Independence Party. One of them, Douglass Carswell, maintained his seat for Clacton in the recent by-election, the other, David Reckless, currently holds a 13% lead over the Tories ahead of the Rochester and Strood by-election, according to ComRes poll.
This news has played into the hands of UKIP leader, Nigel Farage, whose party is on the rise and has already taken many votes from the Conservative party. He said: "Every single strategy the Prime Minister has adopted on the EU has failed,"
"He now has two choices: to hold a referendum before the next general election or to lose the election. He could possibly lose the leadership before that as the discontent is growing."
UKIP have been applying a great amount of pressure to the Conservatives recently, and many are saying that a vote for UKIP is a vote for Labour and will result in a government lead by Ed Miliband in May and no EU Referendum. The Conservatives have said frequently that they will not attempt to strike up a deal with Farage, despite the fact many Tory MPs are saying it is something they would consider. A deal with UKIP may be David Cameron's only hope at maintaining his position as Prime Minister of Britain, and we will have to wait and see how he decides to deal with demands of the European Union.