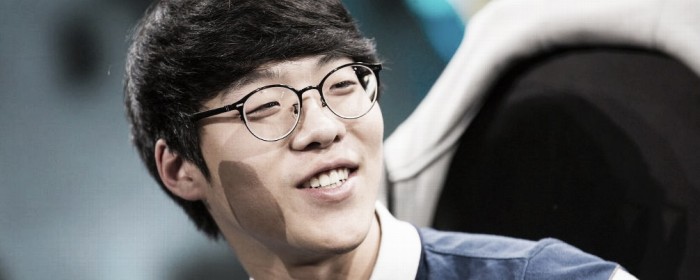 For the second straight season, ROX Tigers' top lane Smeb has won the LCK MVP. Smeb led the Tigers to a spring split regular season title, and although ultimately lost to SK Telecom in the playoffs, have performed well yet again in the summer.
This is the fourth straight split a top laner has won the MVP award. Lee "Duke" Ho-seong (the current top laner for SKT) won in spring of 2015 while on NaJin e-mFire. KT Rolster's Kim "ssumday" Chan-ho took home the award last summer, and Smeb has taken home the award back-to-back. Only he, Faker, and Dade have won the award twice in a row.
The runner-up also had a solid split, KT's Ssumday helped bring KT a second place finish, tied with SK Telecom at 13-5 on the summer split. Blow are the official results of the MVP race.
MVP Results
1. ROX Smeb
2. KT Ssumday
3. ROX Yoon "Peanut" Wang-ho
SKT T1 Bae "Bang" Jun-sik, MVP Kim "Beyond" Kyu-suk, SKT T1 Faker, KT Go "Score" Dong-bin, and Jin Air Lee "Kuzan" Seong-hyuk all tied for fourth place.
Smeb led ROX Tigers to a 15-3 record in the summer split, which gathered a first place season. They will be playing in the summer finals against the winner of SK Telecom or likely KT Rolster, who has to win in the round before SKT. It's a big step for ROX, as they look really dominant as we look onward to Worlds in October. Korean teams have fared really well in Worlds, and are normally the most consistent teams that go. The playoffs will be intruiging to see how ROX does against likely SK Telecom, who tied for second place in the regular season, but with this much time to prepare, look really scary in the LCK playoffs.